Cycling sportives are rare in Singapore. There are  a number of criteriums that take place occasionally but crits are not really my thing. Off hand, there are roughly two recognised sportives in Singapore – The 42km OCBC Sportive Ride and the 168km NTU Bike Rally. The former has closed roads while the later takes place alongside traffic. While the OCBC Sportive Ride is a very short sportive, I make it a point to attend it each year largely because this is the only chance you get to (legally) cycle on the expressway and riding the Benjamin Sheares bridge is awesome.
This year was my third attendance at the event and I brought my fiancée along given that she had never participated in any cycling events. Hence, while sportive rides had always been about PRs, this year's edition was about enjoying the scenery. A refreshing change. Many photos were taken as a result – something I missed when pushing hard and ensuring there were zero stops in previous rides.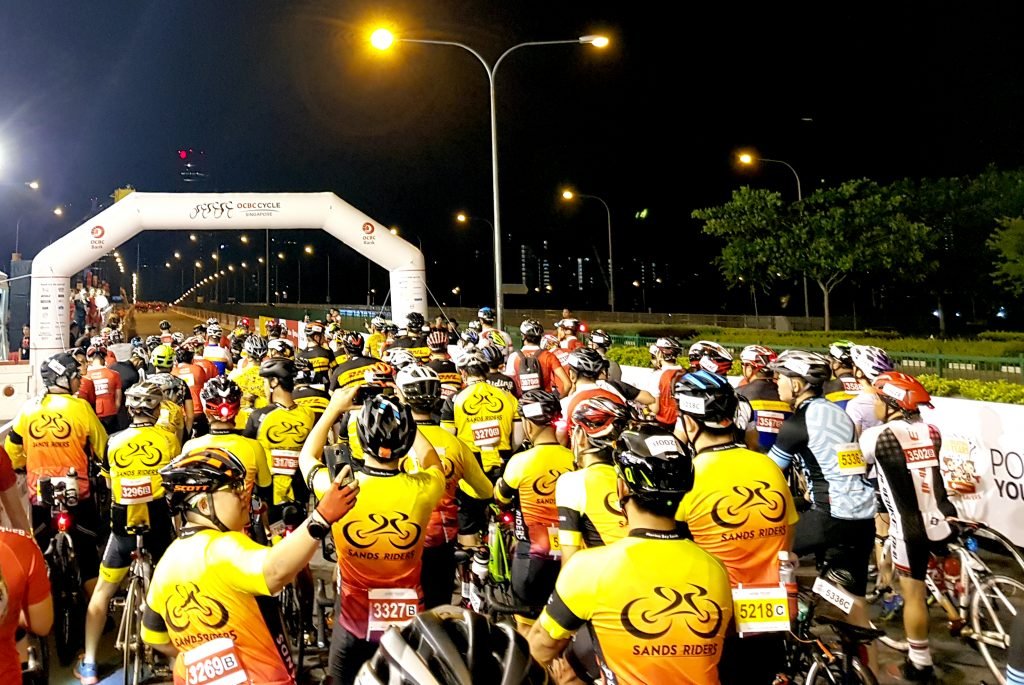 If there is one thing that participants are taking for granted, it is how efficiently OCBC is running this event. Everything went like clockwork. Flagging off was done on time and in quick succession. Hydration points were well spaced out and road marshals were doing a good job guiding and managing the cyclists. It is just a pleasant event overall from the sign up process to exiting the National Stadium post event.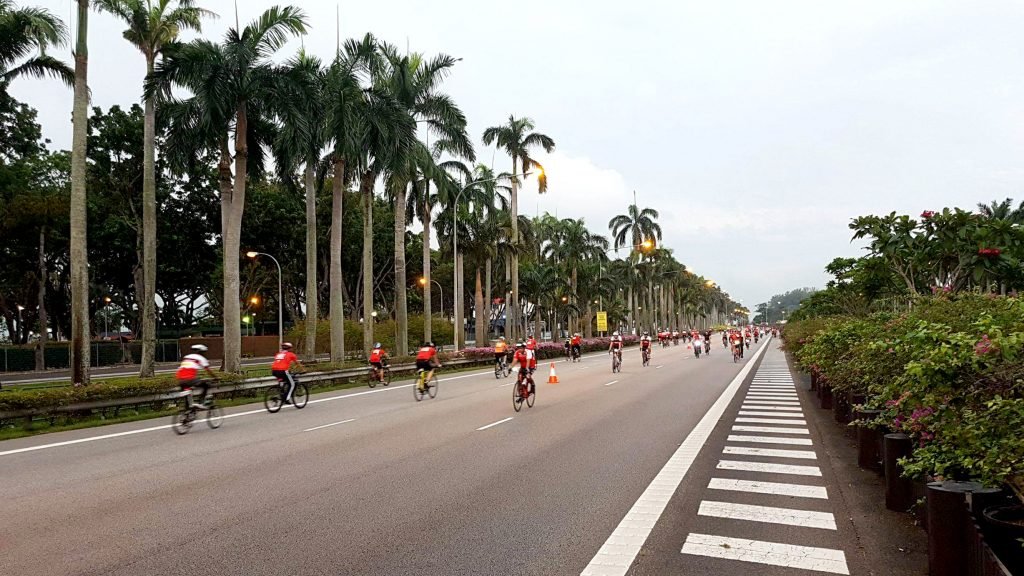 One could attribute this well -oiled event execution to a largely unchanged programme, which is true. But it is also important to highlight that there was a significant change in route this time. Previously, the sportive ride would take participants to a loop of AYE along Keppel Road. This loop was rather narrow and dangerous at certain portions because only one lane was blocked off. This year's route removed this loop and instead extended the ECP loop. The event organisers managed to block off a very large chunk of the ECP with all lanes included (eastbound) which made the route spacious This route change improved the event.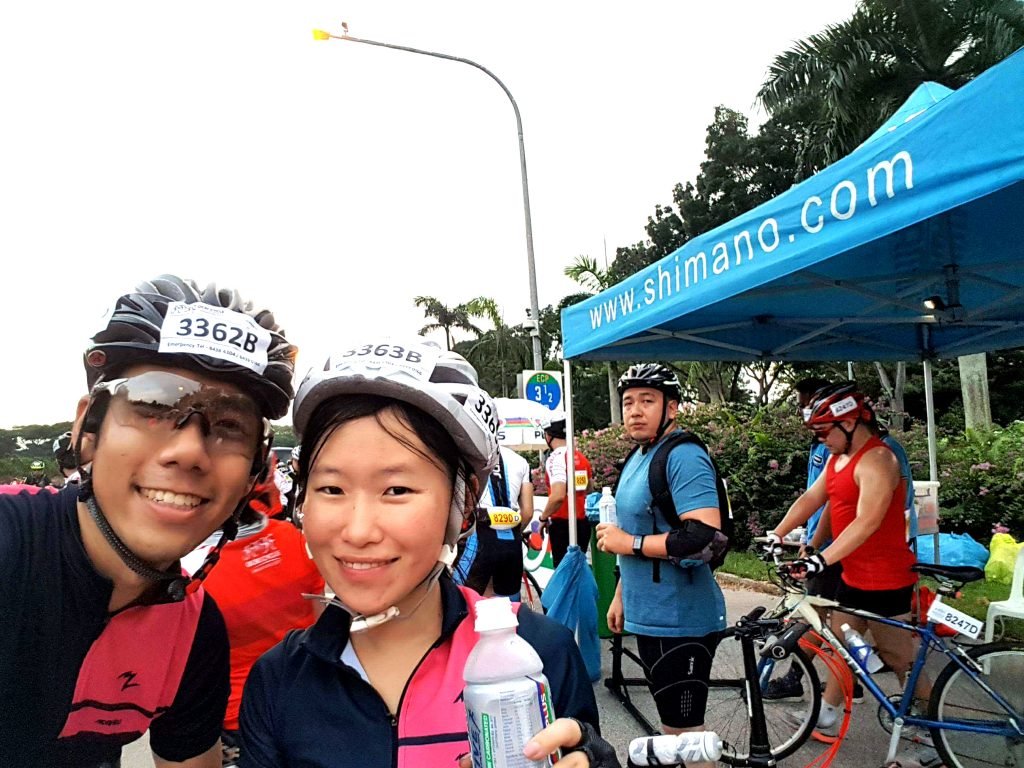 Support services were excellent. Hydration was provided by 100 Plus and it was doled out generously. 500ml bottles were given out before the race and during the race. Cans were also given after the race. There were no shortages of food either with bananas and gels ready for participants. There were at least two Shimano tents providing tuneup and repair services along the way. I lost count of the numerous of first aid personnel on standby. The participants were in very good hands.
It was a short sportive but a very well thought-through and executed event. It is clear that this event has tremendous financial backing given the generous support services. OCBC's challenge is to innovate on this event and hopefully extend its distance. This event also rounds off my cycling calendar and it is back to rebuilding my base for the 1.5 months left this year. The next event is the Standard Chartered Singapore Marathon which like OCBC Cycle would be around 42km but unfortunately – on foot. Till then, ride safe.