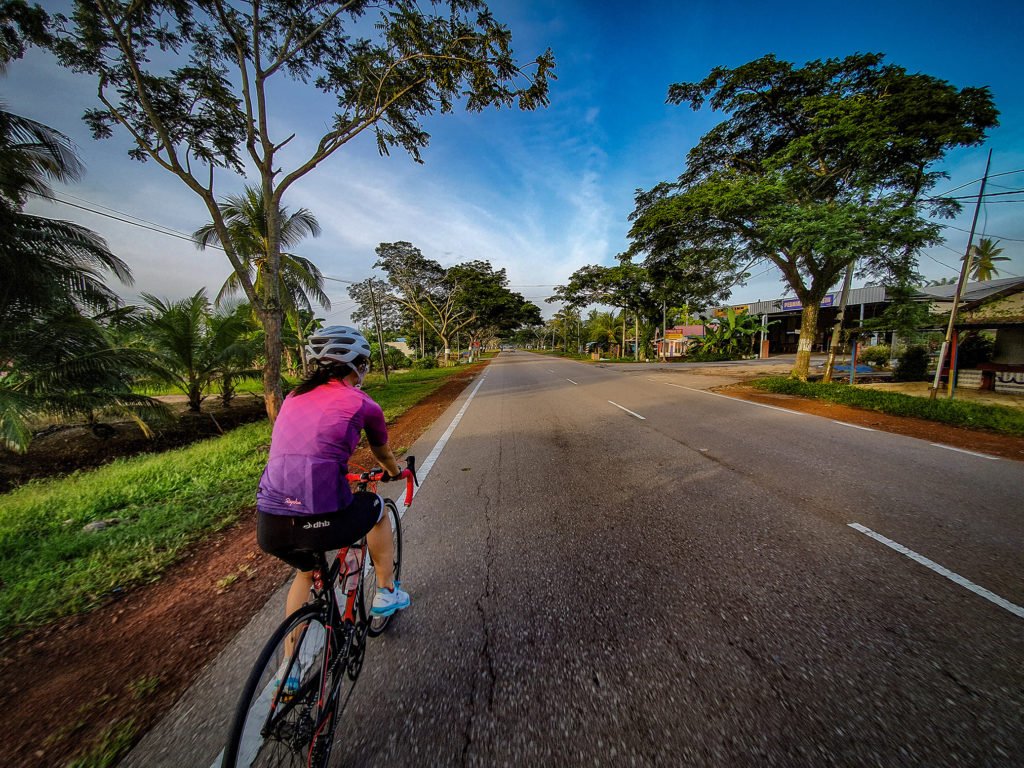 My first ride to Malacca from Singapore was enjoyable and leisurely. It was more importantly my wife's first taste of cycling overseas.  I started out from home and cycled to meet the group at Marsiling. My wife cabbed to conserve some energy. We crossed Woodlands checkpoint by bike before dropping off our belongings on a support van and continuing a 130+km ride to Batu Pahat. We stopped along Pontian for its well known noodles and had a few coffee stops. After a night's rest at Batu Pahat, we went for a 100km ride and reached Malacca. There was plenty of time to rest and sight see. We returned the next day by van.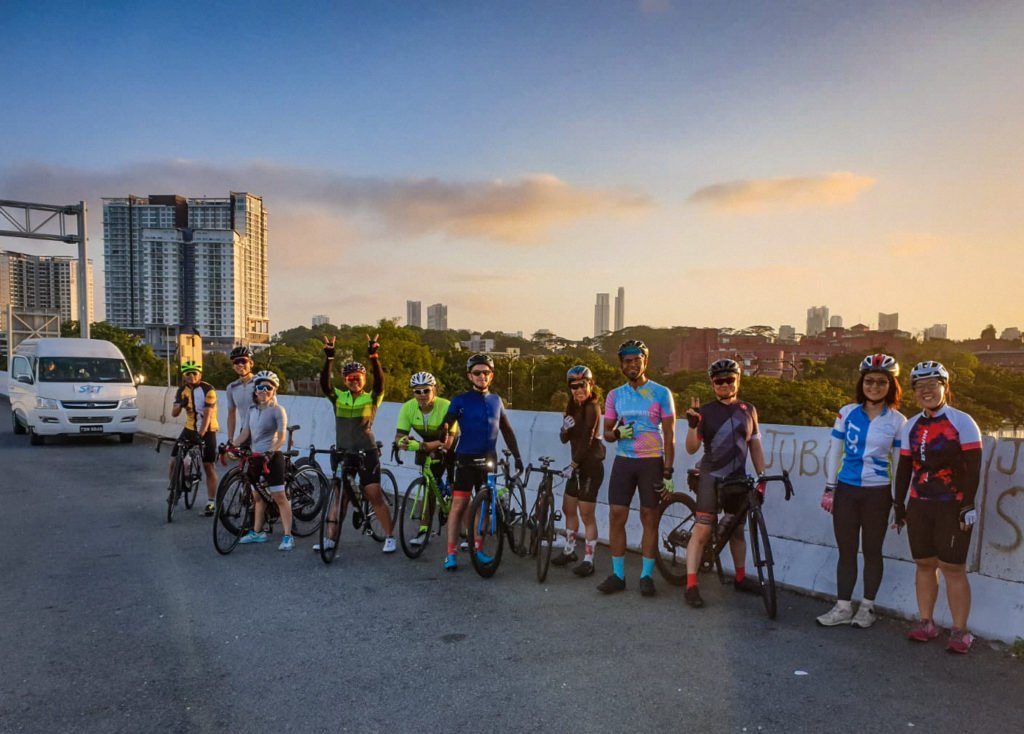 The Good
Great for base building. The ride is long. While I have done 200+km rides in a single day, I am currently returning to fitness after a 1.5 month break. Breaking up the 255km ride into 155km and 100km segments was great to get some base kilometers in.  The entire ride is mostly flat with

some rolling hills for a 7km segment near Batu Pahat. Coupled with the leisurely rolling speed, I rarely moved out of zone 2 for the entire journey.

Couple bonding. The route was scenic and the terrain gentle, which made it for a great couple ride. There were times when my wife had to drop behind the group as she was not used to long rides. And it turned out perfect because we could chit chat between ourselves along the way.
Low traffic. We mostly hugged Route 5 to get from Johor Bahru to Malacca and the roads were very clear with low traffic. The towns in between (e.g. Pontian, Rengit, Maur) had much higher traffic but the drivers were really courteous. They had no qualms about stopping to let cyclists change lanes, etc.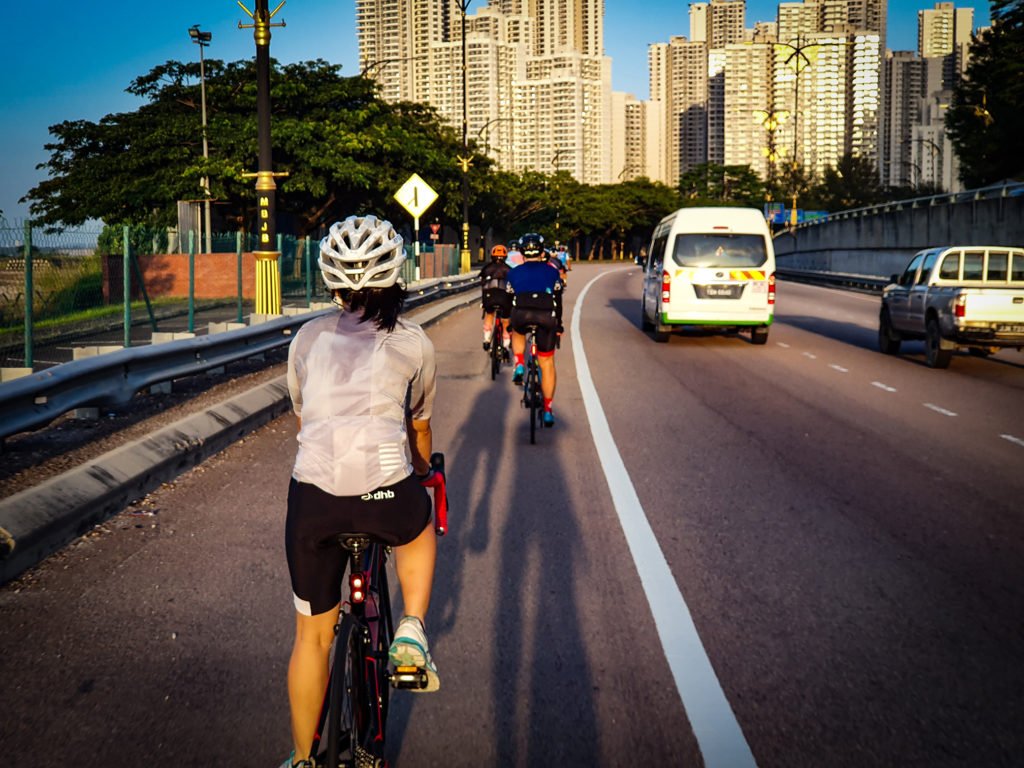 The Bad
Some bad tarmac. In Malaysia, bicycles and motorcycles are to use the road shoulders. The problem is that the tarmac on the road shoulders can be poorly maintained. For around 20% of the ride, we had to navigate through cracks and some port holes. Wider tires will make the ride a lot smoother. I ended up avoiding poor sections of tarmac by cycling on the first lane of the road. This was doable since traffic was low.
Hot. Most of the route is completely exposed to the sun, so expect little foliage cover and a massive tan. Just like Singapore.
I should also mention that the ride was really well organised by a local company called Shangrila Cycling Tours (SCT). This is my third trip with them and the service is consistently impeccable. Alvin was the guide and he knew the right places to stop at and have a great taste of local fare. Accommodation was good as well. I look forward to more trips with them.
I think I will spend more time exploring Malaysia this year – short cycling vacations that provide breaks from the monotony of cycling in Singapore. I also hope to bring my wife for more of such trips. Till the next trip!