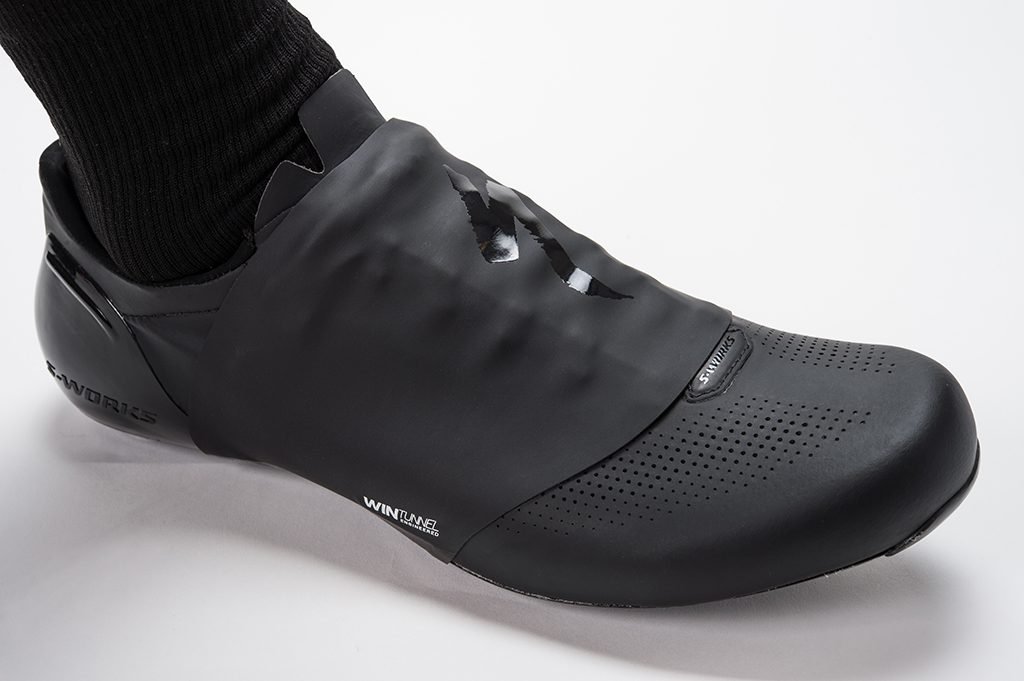 I bought the S-Works Sub6 earlier this year after contemplating options from Sidi and Giro. Prior to the S-Works Sub6, I was using the Giro Trans which was an excellent value for money option. It lasted a good two years before I decided to swap to something racier. I went with the S-Works Sub6 a  year after its release after not being convinced about the Sidi Shot (too heavy) and Giro's techlace offerings (not sold on the durability of velcro straps). I bought it from Tay Junction at a discount. Here is my experience after 7 months of usage.
The Good
It is very light at about 385g for a pair. Weight savings are subjective but I could actually feel the change of weight in this instance especially since my previous shoes weighed in at 600g. (Side note: The Sidi Shot weighs 640g.) It just feels more responsive and snappy when pedaling.
It fits well. Laces are superior to wire/straps when it comes to fit. With over 10 points of contact (vs a boa dial's usual 4-6), the top of the shoe confirms very well to your feet. I especially like how the portion cupping the heel fits very tightly because this helps a ton when pulling up during each pedal stroke. Besides the heel, the rest of the shoe also fits well. It gives an impression of being more aero but aero gains are difficult to measure so take manufacturers' aero claims with a pinch of salt.
The design is understated and sleek. Looks matter, especially for cyclists. I like how Specialized did not spoil the design by having its S logo smeared all over the shoe. Instead, it is almost hard to see any branding on this shoe and that works great for me. The Warp Sleeves are a nice touch to the design as well.
It is surprisingly value for money. The shoe launched at Specialized's usual exorbitant prices for its top end products. However, after a year since launch, prices are now at the S$300-400 mark which is lower than its competition.
The Bad
It is not easy to get on. First, tying shoe laces is not as elegant or as quick as twirling boa dials. Second, the shoe is really tight especially at the heel cup. Third, the warp sleeves are difficult to slip on. There are workarounds to all of these issues. First, I have replaced the laces with SpeedLaces Race-Runner Non-Stretch Laces. I no longer have to tie shoe laces and these laces do not stretch which means I do not lose conformity, They are also extremely neat since you do not have the typical ribbon knot. Second, use a shoe horn. Third, I do not remove the Warp Sleeves after each ride. I simply roll them down sufficiently to remove the shoes. This means that every time I wear the shoes, I only need to roll them up. One can also not use the Warp Sleeves but I recommend keeping them on since they are a big part of the claimed aero advantage. The bottom line is that wearing the S-Works Sub6 takes me about 3 mins longer than standard options. Not a big deal given the performance and comfort gains.
Mid ride adjustment is impossible. Unless you are able to tie shoe laces one handed really quickly, there is no workaround to this. Laces are set and forget. The upside is that I have never had the need to adjust them mid ride.
The fit is not for everyone. It fits me really well (I use the wide version which gives great toe room) but I have heard from friends who felt otherwise.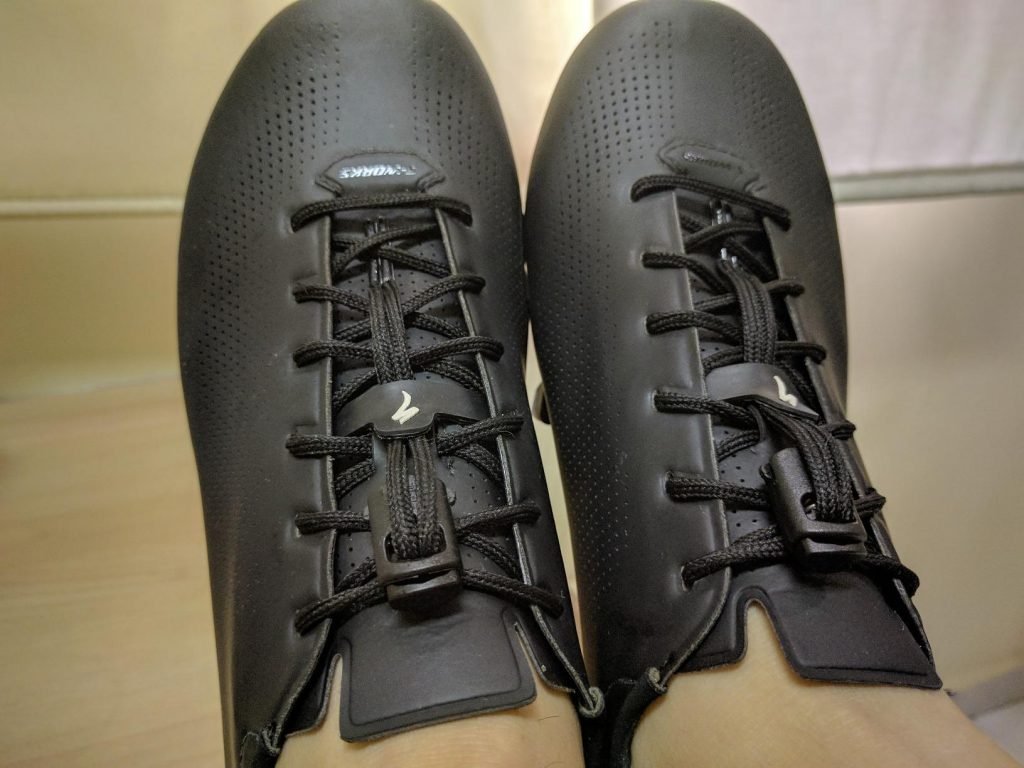 I am enjoying the shoes still and will recommend them to anyone looking for solid performance shoes. Make sure the shoes fit well before buying and be willing to put in slightly more time when wearing the shoes before each ride. No complaints so far. The shoe has been rock solid in terms of durability and more time (i.e. two years or so) of usage will be the litmus test.
Even if you decide not to get this specific pair, I would as a general rule suggest to prioritise low weight for shoes. I guess this is why Adam Hansen  goes for incredible super light custom shoes.