Over the past two years, I have used Oakley's and Rapha's eyewear offerings in bid to find something that fits well and provides clarity in various weather conditions. I had started off with Oakley's Jawbreaker which is very popular with cyclists. However, my relatively small face meant that the Jawbreaker was too large for me. This started a two year experiment and this post.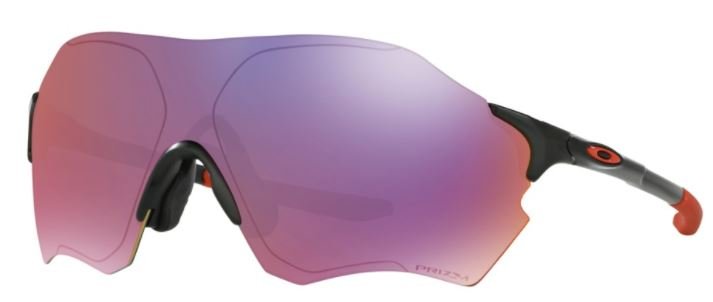 Oakley EV Zero Range (Prizm Road and Photochromic lenses)
Fits well but did not cling tightly to face. Would slide very slightly forward (~3mm) in a full aero position but not a deal breaker.
Breathability was great. No fogging up of lens. Largely because there is no frame around the lens.
Lightest pair shaving a few grams off Rapha's Flyweight option.
Prizm Road lens provides a good balance of clarity and colour enhancement during the day and is surprisingly usable in low light.
Photochromic lens did not work well for me. A tad darker than clear lenses at night and the UV intensity in Singapore was not strong enough to cause the lens to darken sufficiently in the day.
Lenses are

not

interchangeable.
Lack of a frame around the lens means that dropping the glasses may lead to scratches on the sides of the lens.
May look very odd on certain face shapes.
Bought locally from Sunglass Hut.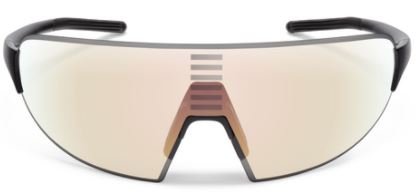 Rapha Pro Team Flyweight (Bronze and Yellow lenses)
Did not fit as well as the EV Zero Range. Looser cling to face.
Lens does not fog up also due to the lack of a frame around the lenses.
Almost as light as the EV Zero Range (slightly heavier by 2 grams).
Bronze lens worked very well in the day providing a darker tint. But lacked the colour enhancement provided by Prizm Road.
Yellow lens worked the best at night. Though the lens is simply made of plastic without any coating hence very overpriced.
Lenses are interchangeable.
Similarly susceptible to side scratches if dropped due to the lack of a frame encasing the full perimeter of the lenses.
A more standard lens shape means that it is likely to fit more face shapes.
Bought directly from Rapha.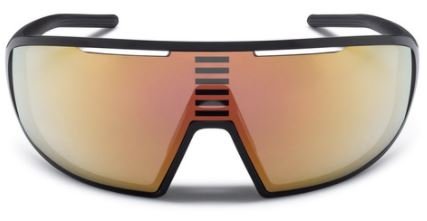 Rapha Pro Team Aerenberg (Bronze)
Best fit out of the three. Grips face snugly and barely moves even in a full aero position for extended periods of time.
Does fog up slightly because of the presence of a frame around the lenses.
While not the lightest, you would not be able to tell the difference as it is just a few grams. Definitely lighter than the Jawbreaker.
Bronze lens performs as well as Rapha's Flyweight option but appears visually more transparent from the outside.
Lenses are interchangeable.
Least susceptible to scratches as lens is fully protected by a frame.
Slightly larger than the Flyweight due to the frame but fits most face shapes well.
Bought directly from Rapha.
Conclusion
The Aerenberg is my preferred pair for cycling and the EV Zero Range my go to for running. I use the Flyweight for night cycling due to the yellow lenses. Yellow lenses are simply superior for night riding. Oakley's Photochromics do not work well in Singapore unless it is a scorching bright day which is rare for this mostly cloudy island state. It needs to be tuned for Singapore. Rapha is clearly a less established brand than Oakley in the eyewear scene but I have been impressed by how the Arenberg improved in fit over the Flyweight. Rapha subcontracts its lenses to Carl Zeiss so there are no concerns on the quality of the lenses. Overall, the Arenberg is my pick with the EV Zero Range close behind.