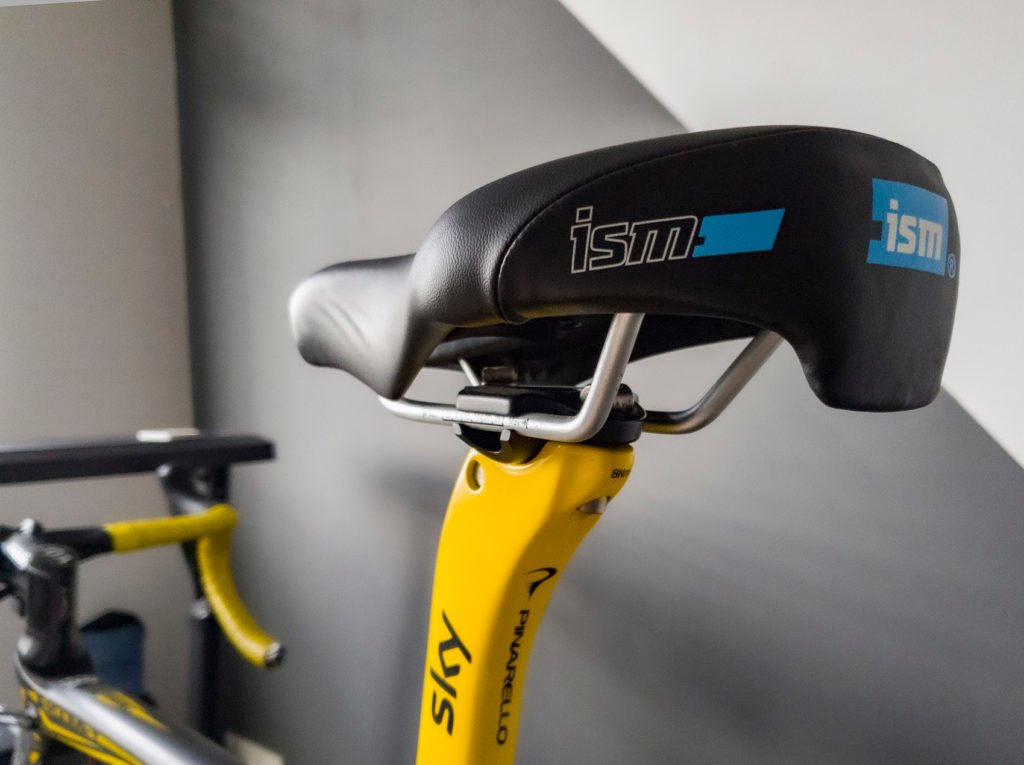 Hours spent on the trainer have taught me that equipment requirements vary the moment the bike is largely affixed in one spot. Sure, the Kickr Climb enables my indoor bike to tilt vertically but that does not cover the full range of movements that a bike naturally does outdoors. There is no multi-directional rocking. This has profound implications for comfort, primarily – the saddle. So, I turned to a saddle everyone claims provides the greatest comfort – ISM's offerings.
The Good
Comfort. I chose the PR 3.0 (PR stands for "Performance Recreation") because it was ISM's strongest performance-comfort offering. It has foam and gel padding which is great because I use pretty worn out bike shorts for indoor workouts. It has a huge cut out in the middle as well. This is a saddle that has come the closest to "disappearing" under me.
Position. Aero positions are a dream on this saddle given that the cut out extends all the way to the tip. I don't really go full aero on indoor spins but have the option to hone such a form if necessary.
Value for money. Having dealt with mostly high end saddles, ISM's offering was easily less than half what I usually spent.
The Bad
Strange looking. It looks really weird. Period.
Heavy. It weighs 380g. Thrice or even close to four times the weight of my other saddles. This is why I do not use this on my outdoor bikes.
I can see why ISM's offerings are popular with time trialists. The comfort to hold an aero form is unprecedented in my experience. But this comes at a cost – significant gains in weight. It is not a saddle I will bring to the mountains but one that is a perfect match for indoor spinning. I bought it from Amazon because it was not available locally then. A few local sellers now have stock.