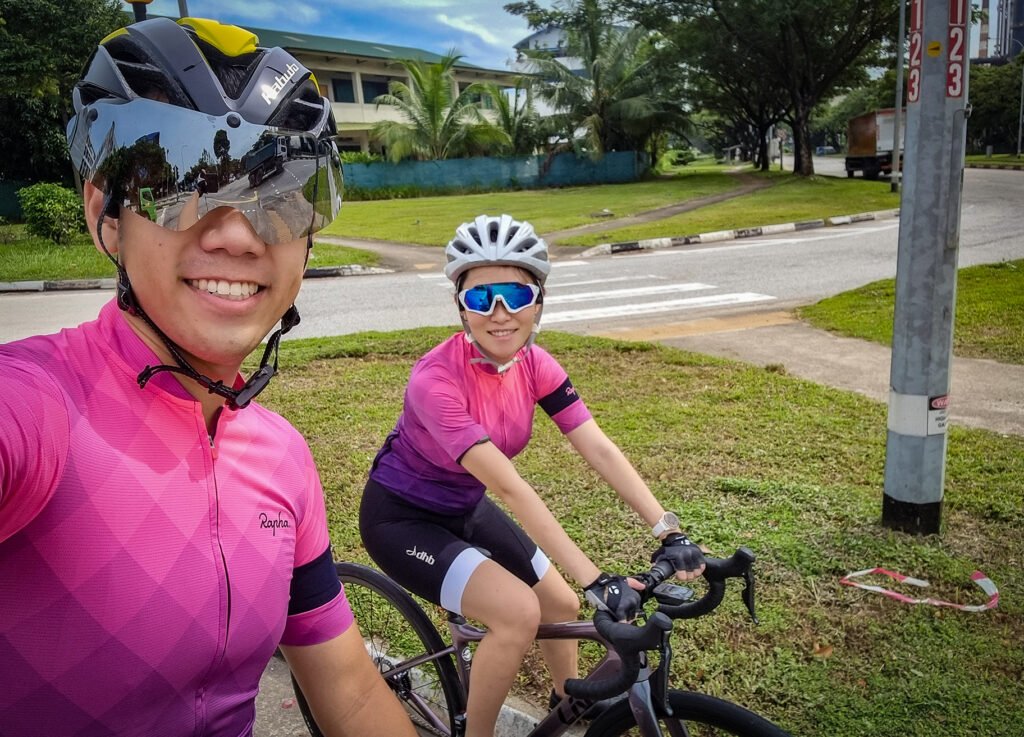 The year end beckons and it's time to finish off the goals set for 2021. The good news is that most are on track. Not too tricky given how conservative they were set.
I think I will be able to clear the remaining 273km on bike and 20km on foot in the final five weeks of 2021. The wildcard is my newborn who arrived last month. She has been manageable so far, and my wife and I have been able to toggle our activities while taking care of her. Infants change quickly so we have to wait and see.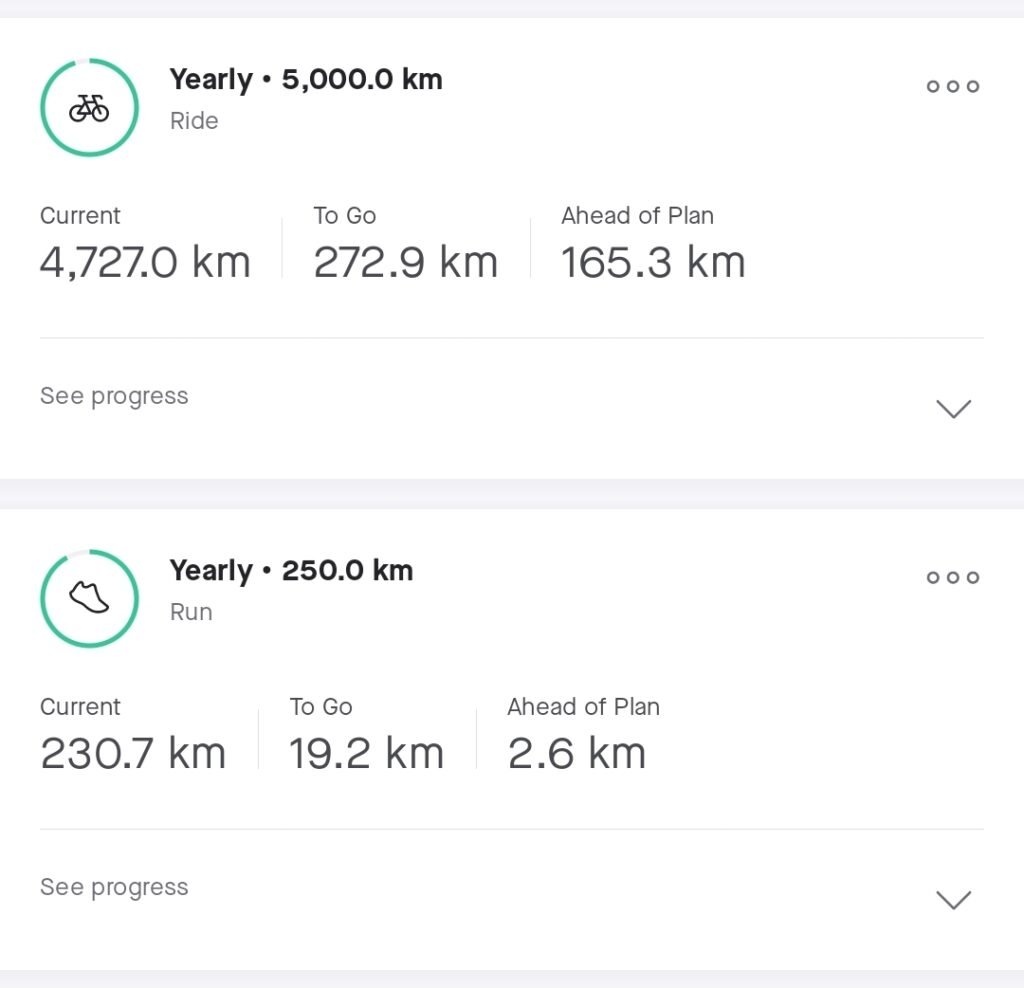 There have been significant updates on the equipment front! My wife has finally migrated to a proper carbon bike. It was a challenge hunting for one that fit her. The Liv Avail Advanced 1 XXS was the answer. There were no other non-custom options for 700C. Some shops were recommending trying 650B instead. Massive upgrade from her Willier Montegrappa – from an aluminium frame to carbon, from Shimano Sora to Ultegra DI2, rim brakes to disc brakes and flat pedals to SPD. She has taken to SPD really well, much better than I did.
We also had a shared upgrade! I purchased the Roval Alpinist CLX. It is a lightweight clincher weighing in at 1250g. It will be primarily used by my wife (not fitted on her bike yet) but I might borrow it on days I do not want to risk a tubular flat from my 900g Extralites.
There will be some long term reviews coming up – the Kabuto Aero R1 CVTR, Shimano ME7, Shimano PD-M8120, Wahoo Bolt 2 and Scosche Rhythm+ 2.0. Most have gone through a few months to a year of usage.
The year is wrapping up well. I've booked my tickets to Italy for the postponed 2020 bike trip. Fingers crossed that it actually happens next June. A new COVID variant has emerged and I am hoping the world doesn't roll back to when Delta started.