The hunt for a light weight disc brake wheelset was a natural step given my preference for climbing. While the Enve SES 5.6 Disc wheelset performed well in most conditions especially in a flat Singapore, I needed a pure climbing wheelset to tackle overseas climbs. Light weight disc brake wheelsets were not easy to find as disc brake road bikes were still rather new then. After looking through just a handful of options, I decided on the Extralite CyberD-Max wheelset. Here is how it has performed over the past eight months including at the Taiwan KOM challenge.
The Good
Very light. At 900g, this is one of the lightest wheelsets available, especially for disc brakes. This wheelset single-handedly brought my Pinarello Dogma F10 Disk from 7.6kg to 6.9kg and the difference can be felt.
Acceleration. As expected, this light weight wheelset accelerates effortlessly from 0 to 30kmph. Coming from the mid to high profile Enve, the change was very much noticeable. The ability to accelerate easily is very pronounced during climbs especially when the gradient gets steeper. The watt savings at such junctures can be a life saver which I was thankful for during the Taiwan KOM challenge.
Smooth silent hubs. The Extralite hubs are well built and have no issues managing the stress of disc brakes. It is a good balance between light weight and sturdiness. I also like that the hubs are silent but this is a subjective personal preference.
Relatively good value. A premium light weight wheelset comes at a premium. At S$3,500, this wheelset was of relative good value. Most light weight reputable sets come in at above S$5,000.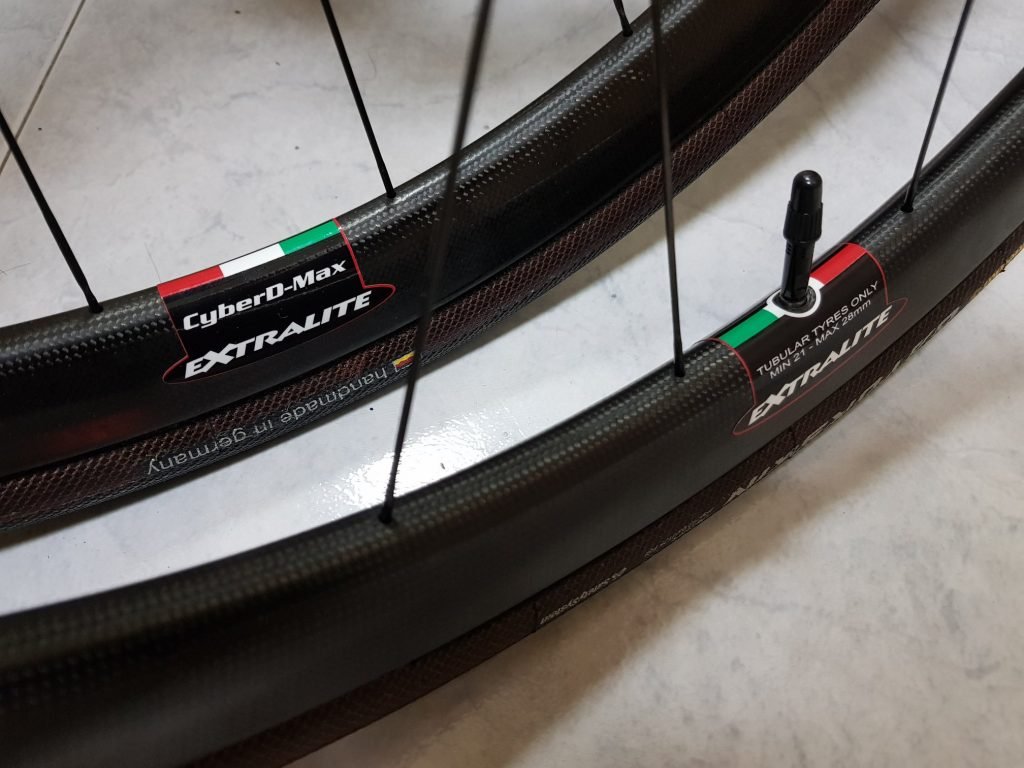 The Bad
Not aerodynamic. The difference in aerodynamics between this wheelset and my Enves were night and day. I had to put in at least 30-50 watts more to maintain speeds over 35kmph on the Extralites as compared to the Enves. This is an expected downside given that the Extralites come in at 25mm in depth vs the Enves' 54mm and 63mm. The difference is large enough that I will only use the Extralites for mountain climbs. The aerodynamic penalty on flats is too significant.
Tubular. Some folks love tubulars. To be frank, I could not tell the difference between Continental's tubular specific Sprinter Gatorskins and Continental's popular clinchers GP4000 SII. I usually run my clinchers at 80 to 90 PSI with no pinch flat issues and there was no reason to run my tubulars at even lower PSIs. What tubulars gave me instead were worries of flats. On road trips, this would not be an issue given that there would be support vehicles or I could bring a spare tubular tire in a bottle. But at the Taiwan KOM challenge, I ran the very real risk of a DNF because of a flat tire because I was at the mercy of neutral support. I did not want to carry a spare tire because of the weight penalty. I recommend clinchers over tubulars but given the weight savings of tubulars, it was expected that the Extralites were tubular specific.
Frequent maintenance. On average, the Extralites needs to be maintained twice as often as compared to the Enves. This is expected given that my Enves run Chris King hubs that are bomb proof while the Extralite hubs are tuned to balance weight and sturdiness. But this has not been an issue for me because I only use the Extralites for climb specific rides which are way fewer than flat rides. Hence, the maintenance schedule evens out for me.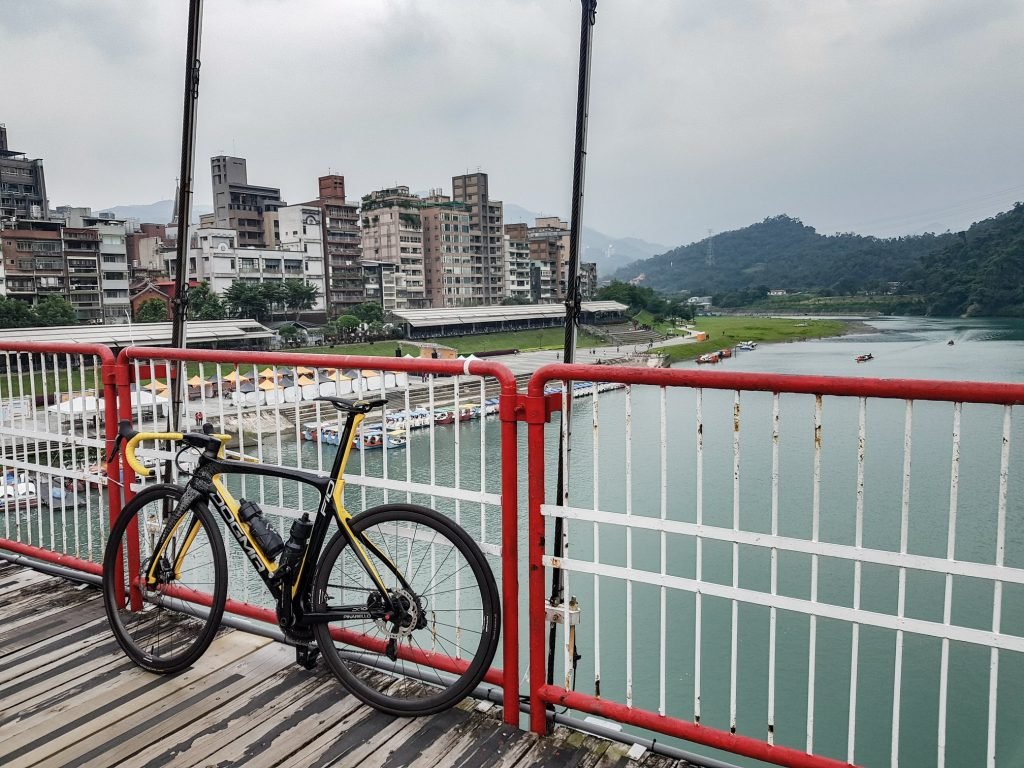 The Extralite CyberD-Max wheelset is a godsend on climbs. It performed very well at the Taiwan KOM challenge and I am looking forward to using it for more climbs overseas. The wheelset was bought locally from Built Wheels. Service was excellent.