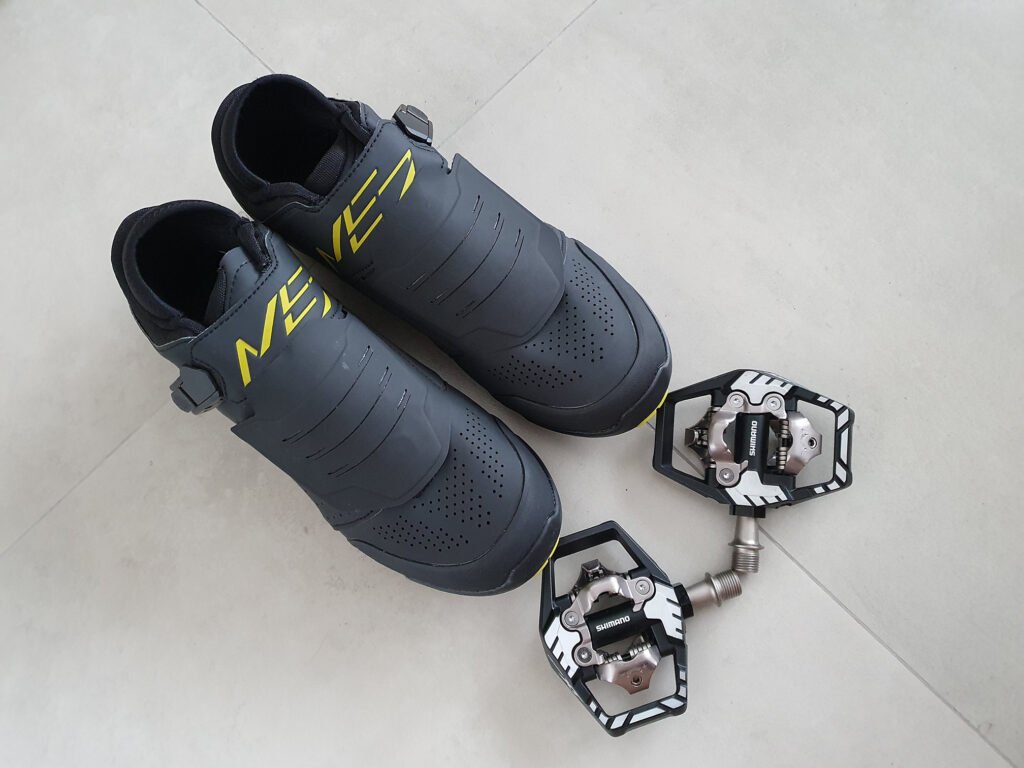 I decided to review the shoe and pedal together because they were bought to serve a single purpose – aid my ability to ride off road. Prior to switching to these, I was using the Sidi Cape MTB and Shimano PD-M780. I found them less idea in tougher off-road situations especially when I could not commit to fully clipping in or needed more grip on my shoes. This is where the ME7 and M8120 came in.
The Good
SPD and platform cage hybrid works well. Having the extra cage around the SPD worked wonders for portions of trails where I had to unclip but still pedal through. More seasoned off road cyclists would probably not need such but it was extremely useful for me. This was the main reason to pedal swap and it paid off.
ME7 and M8120 compatibility. Not all shoes work well with hybrid pedals. The structure at the bottom of the shoe needs to be able to accommodate not just the SPD slot but also the use of the cage both clipped and unclipped. Doing the necessary research paid off. They work great together.
Grip. The ME7s grip a wide range of terrain well. From thick mud to loose rocks. I really needed help with the latter as the Sidis were going all over the place. The ME7s also have good weatherproofing but I did not test that out fully.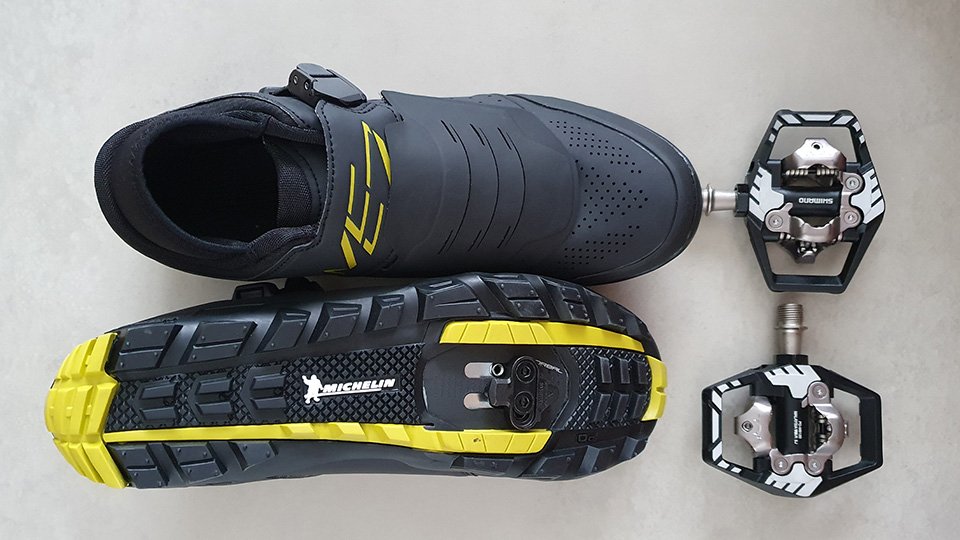 The Bad
Slightly warm. The ME7s weatherproofing can make the shoe feel slightly warm. I use these in temperatures of 28-32 degree Celcius and humidity levels of 70-90%. They are still comfortable but definitely not as airy as Sidis or my other road shoes.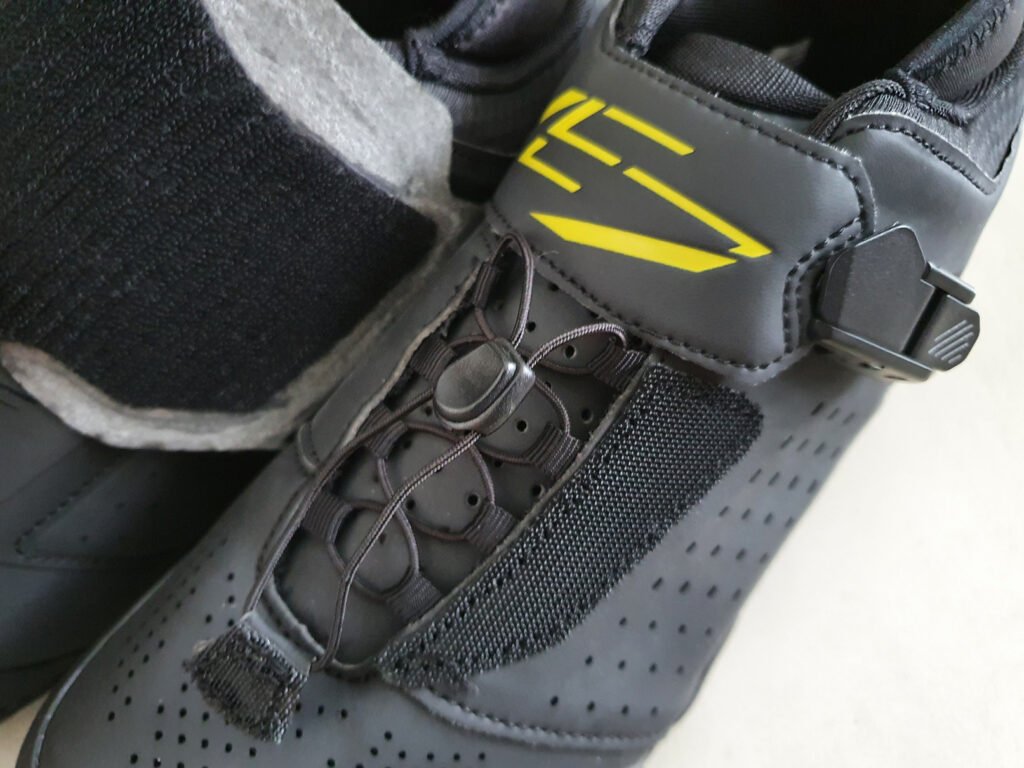 The ME7 and M8120 gave me the confidence to get off road. Recommended for beginners like me. I purchased them from Chapter 2 Cycle.