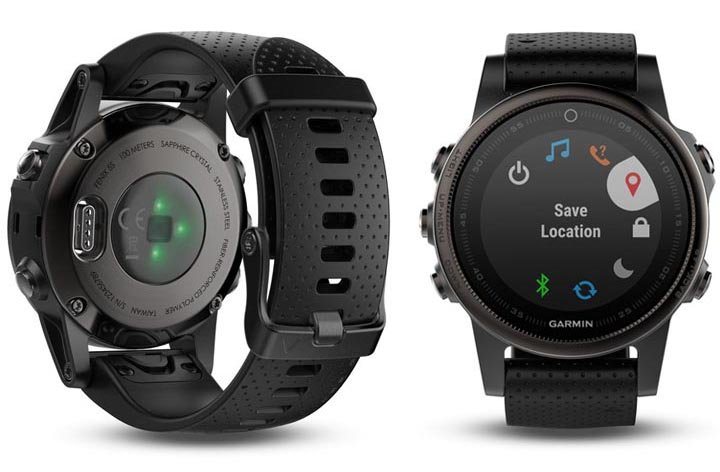 The Fenix 5S was the first time a premium Garmin multisport watch was available in small form factor. I was unable to wear previous larger iterations because they were simply too large for my tiny wrists. The Fenix 5S' small footprint was the answer and I snapped up the Black Sapphire version locally on launch… only to sell it off around 4 months after purchase. (Note: You can buy it for a lot cheaper now. Just search for it on Carousell.) Here is the rundown:
The Good
The form factor and design is excellent. This is probably the first time so many features have been jammed into a tiny sports watch. And it is a really good looking watch. My fiancee is still using one and I can't help but feel that my replacement watch (Forerunner 935 – long term review next month) looks a couple of rungs lower.
Feature set is massive. There are too many things that this watch does for them to be documented. Besides its extensive sports modes, it also doubles up as a smart watch displaying notifications and allows you to control your music app and also accept/reject phone calls. You will not find a wider feature set on any other sports watch on the market.
Build quality is great for me. Some users have reported that paint on the rim of the black version would peel or scratch with time. Didn't happen to me. I have accidentally hit the watch on the rim but the paint stayed on and there was not a single scratch. The sapphire glass is also excellent. Not a scratch despite heavy rough usage. But again, there are others reporting scratches. Your mileage may vary.
The Bad
ANT+ connectivity is broken. This is why I sold the watch eventually. I had trouble keeping the watch connected to nearly every ANT+ device from known weak-signal devices like the Stages Power Meter to Garmin's very own speed sensor and running dynamics pod. To Garmin's credit, they did an exchange but the issues persisted. It was extremely frustrating to lose connectivity every few seconds. The watch vibrates when it connects and disconnects from devices and you can imagine how often my wrist was vibrating during activities. The resulting FIT/GPX file had poor data. This was the deal breaker for me. I bought this watch so that I could utilise my full range of power meters, speed and cadence sensors, heart rate sensors, foot pod, running dynamics pod, etc. It just didn't deliver. Worse still, it made the experience terrible.
Bluetooth range is short. It is sufficient for connecting to Bluetooth devices within 2 metres but that is about it. The Forerunner series have a range of about 4-5 metres and the Fenix 5S is less than half the range. I would say this is not a major issue. Connecting to Bluetooth devices on the bike still works. The only downside is briefly losing connection to your phone when you walk to another room, though it reconnects really quickly.
GPS signal is passable but not great. I came from the Forerunner 235 which had a pretty good GPS chip. The 935 is also similarly good. However, GPS performance on the Fenix 5S is noticeably weaker. Again, this is not a deal breaker. It was accurate enough for all of my activities just that there were points where some additional distance was added due to unnecessary weak-signal caused "zig-zag" tracks.
Battery life is sub par. It will get you through a marathon or a gran fondo but not much more especially if you have many sensors attached. This could have been compounded by the frequent connects/disconnects. It felt sub par compared to my Forerunner 235 which consumed only 50% of its battery over an 8+ hour activity.
Would I recommend the watch at its current state? No. Poor ANT+ connectivity ruined this otherwise good watch. This issue is widespread and Garmin's own forum has a long sticky thread on it. Many firmware updates have been released and the consensus is that this is a hardware problem, possibly due to the chipset. The issues observed above are all signal related. Hopefully Garmin issues a revised hardware/chipset in the near future. These issues are known to affect the Fenix 5 but not the Fenix 5X. I miss having a premium watch but I will not trade looks for malfunctioning hardware.