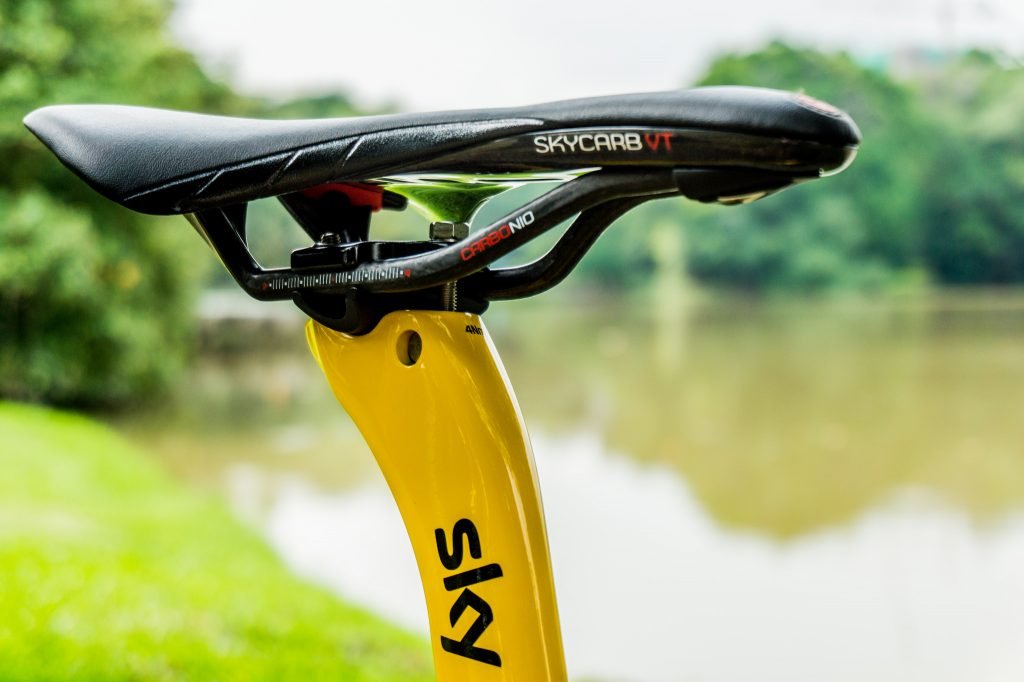 Saddle reviews are so subjective that it is probably not useful for one to read another's review. Our sit bones are uniquely shaped and spaced. Rarely does a saddle that fits one will match another. Yet I decided to buy the Astute Skycarb VT because most of my peers were switching over. I came from the SMP Selle Forma, an open channel saddle with a unique sloping shape. The Skycarb VT was flatter and had a shorter open channel but with significant amounts of padding. The Skycarb VT is the highest specced performance road open saddle from Astute with a full carbon shell and rails weighing in at 135g. There have been two revisions since but I am on the first revision released in 2015. Here is how it performed:
The Good
It fits a wide spectrum of users. Astute went with a shape that could fit many users. The saddle is rated 135mm wide but subtly provides +5mm on each side with a gentle sloping shape. This means those with wider sit bones will fit simply by sliding further back. In short, sit bones spaced between 130mm to 145mm apart would work on this saddle. The padding also allows more users to find comfort on the saddle. Saddles like the SMP Selle Forma with near zero padding do not enjoy this, your sit bones either fit or they do not. This explains why many of my friends could use Astute's range without issues.
Flexible. The carbon shell and rails do a good job absorbing shocks and bumps. This is especially pronounced in stiff frames like my Dogma F8. I am not sure if this is limited to the Skycarb VT version since this is the full carbon variant but its shock absorption works even for lighter riders.
Lightweight. 135g may not sound lightweight but if you compare the Skycarb VT to other well padded options, the Skycarb VT does a lot for weighing a lot less.
Great workmanship. Astute's workmanship is impeccable. I cannot say the same for other Italian saddle manufacturers.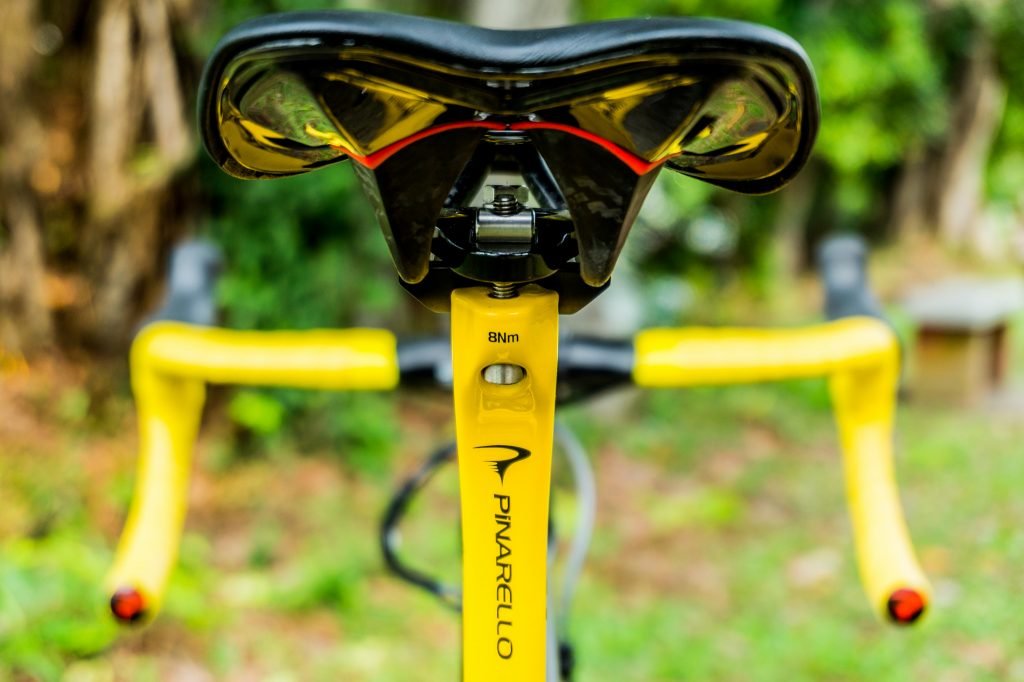 The Bad
A master of none. The saddle is a jack of all trades but a master of none. It does not fit me particularly well but its safe fit means the saddle still works for me. It does not hurt riding for hours but it does not feel completely natural. Again, fit is subjective so your mileage will vary.
Not tuned for aggressive riding. I adopted a more aggressive posture since late 2016 and the saddle unfortunately does not work for me in this area. I need an open channel that stretches towards the tip. The Skycarb VT does not do that with the open channel ending prematurely three quarters to the tip. The tip is well padded and it actually works against my sit bones' structure.
Not value for money. I bought this at the height of its price at around S$550 from Bikelink 2. (I am not sure if this shop is still active.) This is a lot of money for a jack of all trades saddle. This is basically a lightweight general saddle and the price premium paid over other cheaper general saddles is for the weight. If you are spending such amounts, get a saddle that fits your sit bones perfectly.
Would I buy it again? Probably not but this is because my riding posture has changed. However, if you like a comfortable, lightweight, generally shaped saddle and do not mind spending a large chunk on it, the Skycarb VT will work for you.