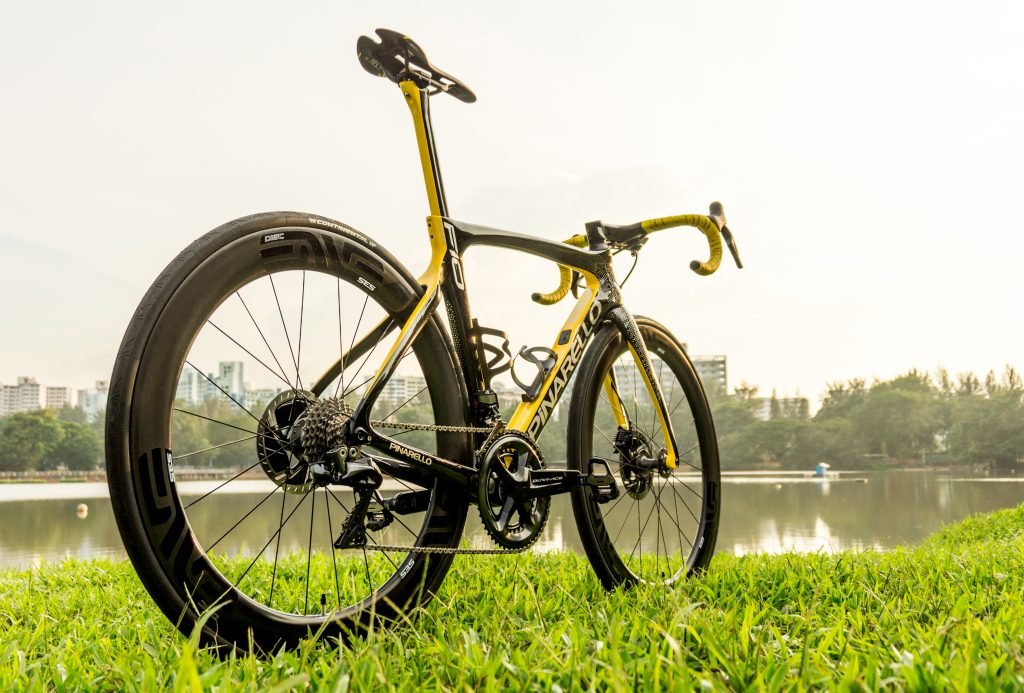 After four months riding the F10 Disk, it is time to dissect the experience and deliver a verdict. To give some context for this review, the other bikes I currently own and ride concurrently are the Dogma F8 (2016, rim brake version) and the Specialized Crux Elite Carbon Evo (2015). Prior to these, I rode the Trek Emonda SL6 (2015) and the Polygon Recon 3.0 (2014, mountain bike). Here is how the F10 Disk has performed so far:
The Good
Aerodynamic/Maintains speed easily. The F10 Disk carries the same ability like the F8 to maintain speed very easily once you go past 35km/h. It gets easier as you get faster. It is likely down to a balance between geometry, aerodynamics and weight. Like previous Dogmas, the F10 Disk is a do-it-all frameset and the manner it is tuned makes it very race friendly. In comparison to the F8, it is slightly more aerodynamic and close inspection of the frameset reveals slimmer sections and more quickly tapered ends to achieve this effect. It is not major but the difference can be felt.
Very stiff. The F10 Disk is very much stiffer than the F8. To clarify, this is not a F10 v F8 comparison but a F10 Disk v F8 (rim brake) comparison. Because of the presence of disk brakes, the frame has to be reinforced as the fork and the chainstay bear significant loads when braking. The result is a very stiff frame. I thought the F8 was stiff, with every pound of power unwasted but the F10 Disk has shown that there are no limits to stiffness. The downside is that my F8 now feels slightly more sluggish with the F10 Disk as a new benchmark but I am not complaining.
Stable and agile. I sized down from a size 53 on my F8 to a size 51.5 for my F10 Disk. Due to a short torso, the F8 was slightly too big. I had concerns that the smaller F10 Disk would be less stable but this did not materialise. The F10 Disk is incredibly stable even above 40km/h. It helps to breed confidence for folks like me who are terrified of anything above 50km/h.
Disc brakes. This is the main reason I bought the F10 Disk. (Note: I spell disc brakes with a "c" because that is how I think the word disc should be spelt. The "F10 Disk" is spelt with a "k" because that is how Pinarello named it.) I think that disc brakes are the future and what pushed me to the F10 Disk was my desire to upgrade the wheels for my F8 to a deeper set. I knew I eventually wanted a disc brake bike and did not want to waste the cash on a rim brake wheelset. Hence, that push snowballed into a new bike. There is nothing to say about the F10 Disk's disc brakes besides that it is very well integrated, works seamlessly as expected and performs great as it should. Descents are now a dream. I never have to do the tap-let go-tap-let go dance which I had to for rim brakes in fear of damaging the carbon rim. Rain is not a problem. The modulation is superb. I am never going back to rim brakes.
Tire clearance. The F10 Disk's tire clearance is slightly wider than the F8's. The F8 was made to fit 25mm tires and the F10 Disk can accommodate 28mm. I still run 25mm tires and I like the fact that I now have breathing space to do so. I had to keep my tires clean on the F8 or significant additional dirt on the 25mm tires could cause frame abrasion. That is no longer a concern. (It still could be if you want to run 28mm tires.)
Aesthetics. This is subjective and here is my point of view. I love how the Dogma series look. The curves are just right, the proportions are well sized and in sum it presents a beautifully crafted bike. It is neither too traditional nor too modern. (In comparison, Pinarello's Prince series look absolutely terrible.) The F10 Disk makes no improvements in aesthetics over the F8 but one reason I was ready to get one was because it did not change the Dogma's aesthetics.
The Bad
Harsh. As alluded to above, the reinforced forks and seat stay of the F10 Disk made the bike stiffer and also significantly less comfortable. Most reviewers find the F10 a more comfortable ride than the F8 but they are probably comparing the rim brake versions. The disc brake version is noticeably harsher. I had to lower my tire pressure by 10 PSI to retain the same comfort as the F8.
Not very light. Dogmas are not light. The F8 could only go under 6.9kg with top end components. (My F8 weighs around 7.7kg with Ultegra 6870.) My F10 Disk with Enve SES 5.6 (53mm front and 63mm rear depth) wheels, bottle cages and pedals weigh in at 7.6kg. I think this is a reasonable weight for a disc brake setup with a deeper than average wheelset. But it is still not for those who want a sub 7kg bike. If you are a weight weenie but still want disc brakes, take a look at Trek's Emonda, Canyon's Ultimate and Focus' Izalco series.
Servicing challenges. The F10 is neither the hardest nor the easiest bike to service. It is not as integrated as Specialized's Venge Vias or Trek's Madone and is easier to service but there are some niggles worth highlighting. The screws for the seat post and integrated handlebar (or stem) are tiny and are seated flush with the surface. Tightening and loosening these screws require great care because they are easy to round which will make removing them a nightmare. You will need a torque wrench. Second, Pinarello supplies non-stainless steel screws as default to prevent seizing. This means rust. I had mine swapped to stainless steel options and packed more grease to prevent seizing. Third, the screws for the seat post are for allen keys and the handlebar/stem are for torx keys. You would have expected the manufacturer (MOST) to have just standardised this across their products. Torx would be a better option given how small these screws are. This might sound nit-picky but it is an important point to highlight if you wish to service the bike on your own/travel with the bike often (hence needing to rebuild the bike).
Expensive. The F8 was a value buy for a top end frameset at S$6200 (custom paint job).  (For comparison, Specialized's Venge and Trek's Madone were coming in at over S$8,500 then.) The F10 Disk with a custom paint job (I like the tour yellow colour scheme) came in at just over S$8,000. It is a massive increase in price that pushes the F10 Disk beyond any "value for money" consideration.
Others
Shimano Dura Ace 9170. I generally like how the 9170 feels. As mentioned above, the braking is superb. In comparison to the Ultegra 6870 on my F8, the shifting is crispier and the shift levers allow a noticeable click. The sound comes across as more metallic and hollow probably due to its relative lighter weight to the Ultegra which resulted in less materials utilised. However, the 9170 is less cross chain friendly as compared to the 6870. You will get more noise when cross chaining. Overall, the 9170 is a clear upgrade to the 6870 but also at a substantial price.
Most Talon Aero 1k handlebar. The only component from Pinarello's component subsidiary Most (besides the seat post) is the handlebar. I have no complaints. It is an integrated bar and stem model and it keeps the cabling (DI2 wires and hydraulic hoses) neat. It feels stiff but I am no sprinter who can flex the handlebar and stem the way pros do. In general, it does it job well with minimal fuss.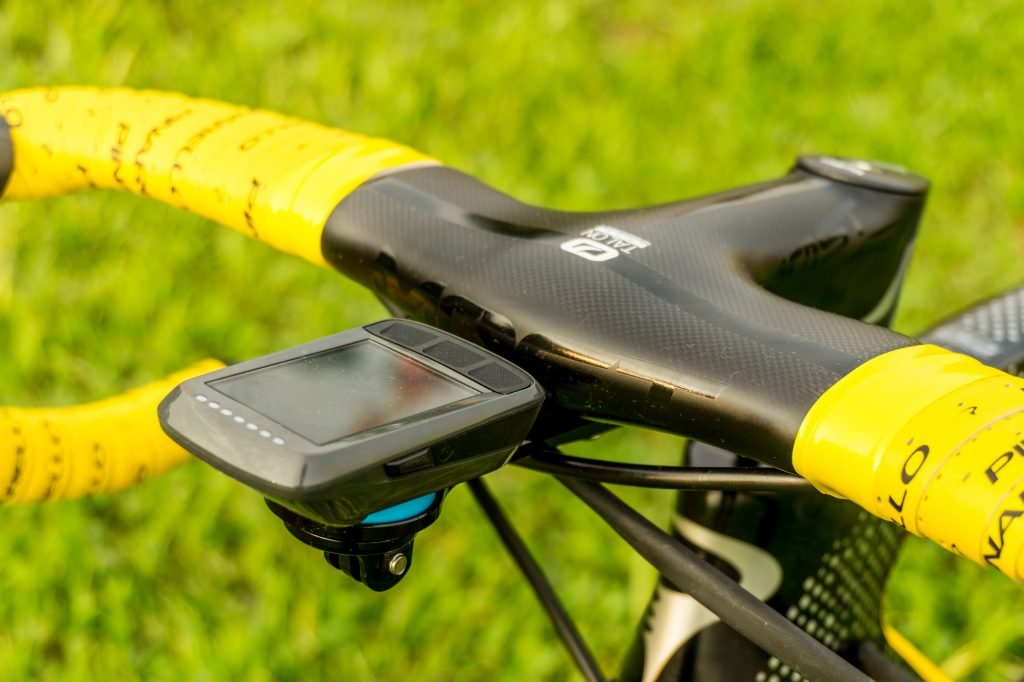 There are not many (if any) F10 Disk reviews out there with most reviewers focused on the F10 rim brake version. I hope this sheds light on the F10 Disk. Overall, it is a wonderful race-ready all-rounder that incorporates disc brakes very well. The bike was purchased from local distributor CycleWorx. Looking forward to spending many miles on it.