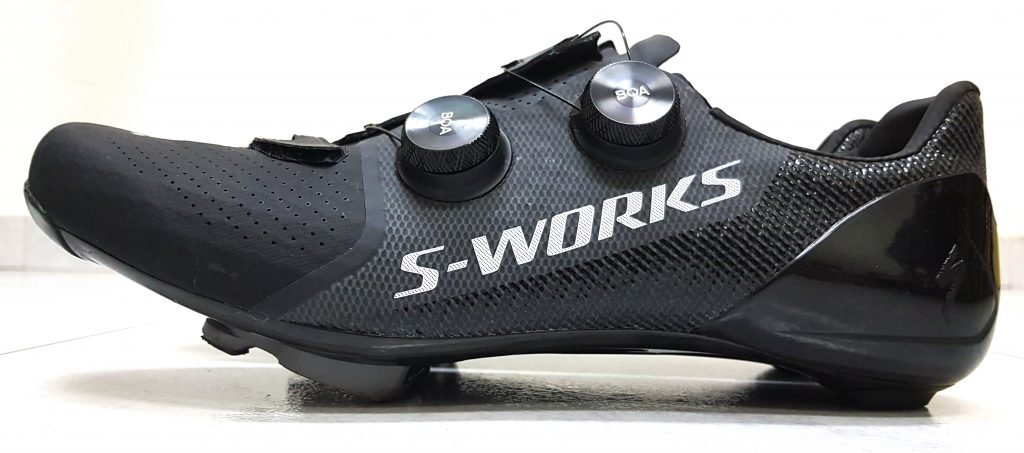 After close to a year with the S-Works Sub6, I decided to swap to the S-Works 7 because the Sub6 was becoming uncomfortable with the sleeve on and the laces were too much of a hassle. As noted in my previous review, the shoe is not easy to get on and off. Hence, I decided to go for a BOA dial option. I first looked elsewhere for other options such as from Fizik (durability issues), Giro (durability) and Sidi (weight) but Specialized had the better overall package. Here is how the S-Works 7 has performed six months in.
The Good
More toe room. The S-Works 7 upped the amount of toe room across all sizes. It is significantly roomier than the Sub6. This increases the comfort of wearing the S-Works 7. All day long rides are not an issue and I do find myself less eager to remove my shoes post-ride.
Stiff. Specialized claims that the S-Works 7 is stiffer than its predecessors but frankly I cannot tell the difference. The S-Works 7 to me are just as stiff and I have not been able to detect any flexing.
Custom BOA dials. The BOA dials on the S-Works 7 are very elegantly designed and well engineered. I fully extend the wire laces after each ride and the dials have worked perfectly without a hitch. It also makes the shoes very easy to put on and take off. No more fiddling with fabric laces as with the Sub6.
Weight. The Sub6's main selling point was its incredibly low weight which was achieved by removing the need for BOA dials. The S-Works 7 is around 30g heavier per shoe which is not a significant difference. This is a lightweight BOA dial equipped shoe.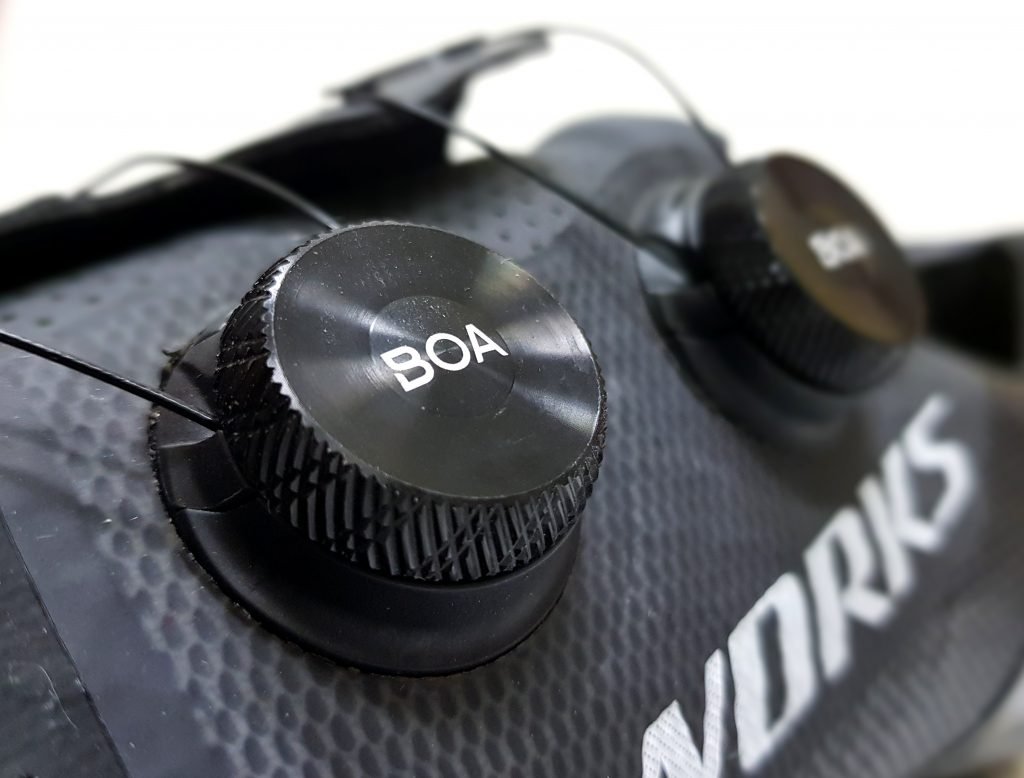 The Bad
Pricey. I bought this shoe at launch which means zero discounts. It cost S$500 from Tay Junction at Bukit Timah. I could have haggled but felt that it was not worth the effort since this was a newly launched shoe.
Heels not as gripey. The Sub6 had extremely gripey heels. What this meant is that the heel area is so narrow that it grips on the back of your foot really well making it very easy to draw the pedals upwards. The downside to that is comfort as it makes the shoe very difficult to get on and off. The S-Works 7 has reduced heel pressure which makes it more comfortable but less effective during the upstroke pedal phase.
The S-Works 7 is a more comfortable shoe that is more practical to use and performs just as well as its predecessor. I have no complaints and have been enjoying the shoe. Recommended.