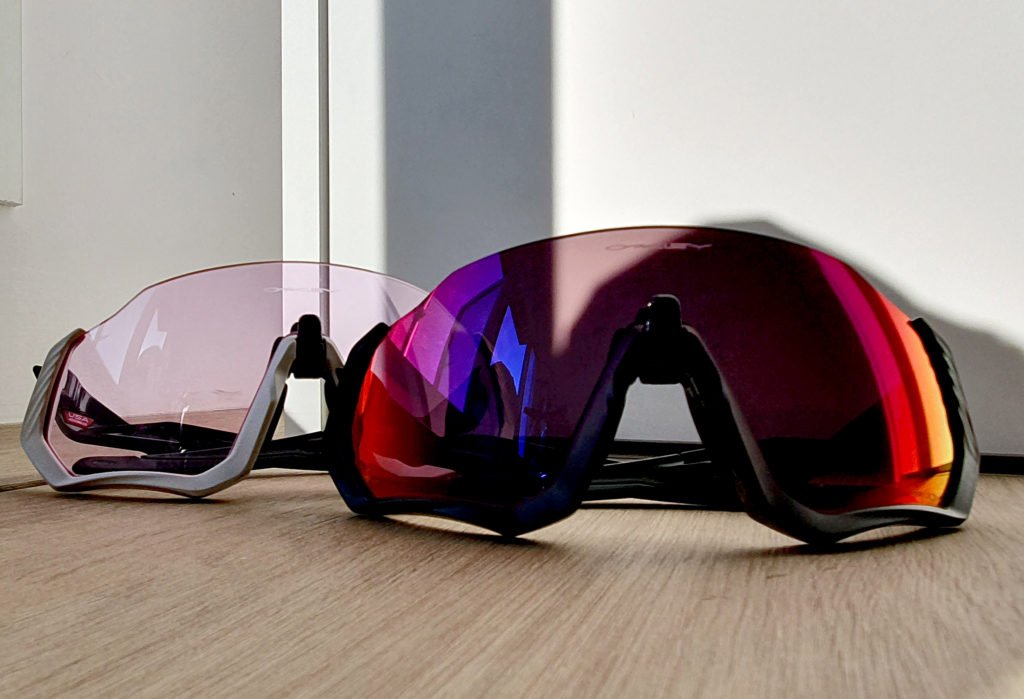 The Oakley Flight Jackets are now my longest serving eye-wear for cycling and running. And I think it will remain this way for quite a long time. I use both Prizm Road and Prizm Low Light pairs for day and night respectively.
The Good
The half frame design really does the trick. I like that the top half of the lens is frameless because it means there is zero obstruction when my head is half down in an aero position. Yet, the glasses retain protection the bottom half of the lens. This is especially helpful when I place it bottom side down. The Ev Zero Range lacked this.
Nosebridge adjuster. This basically allows you to adjust how close the lens sits in relation to your face. You will adjust it such that it sits farther apart when you want to clear fog. Vice versa if you need better protection from the elements. It works well for me in Singapore weather (24-32 degrees, 90% humidity).
Others. It is light. Fits well. Prizm lens technology remains great.
The Bad
Lenses are not interchangeable. I ended up buying two pairs because of this. But it is worth the price.
Half frame design may look strange. Subjective, I think it looks fine but I can see how this might look strange when not using it for sporting activities. Not a pair that can double up as a normal sunglass.
I bought my Flight Jackets from Carousell because the price was better. It has been a flawless experience throughout. Definitely recommended.