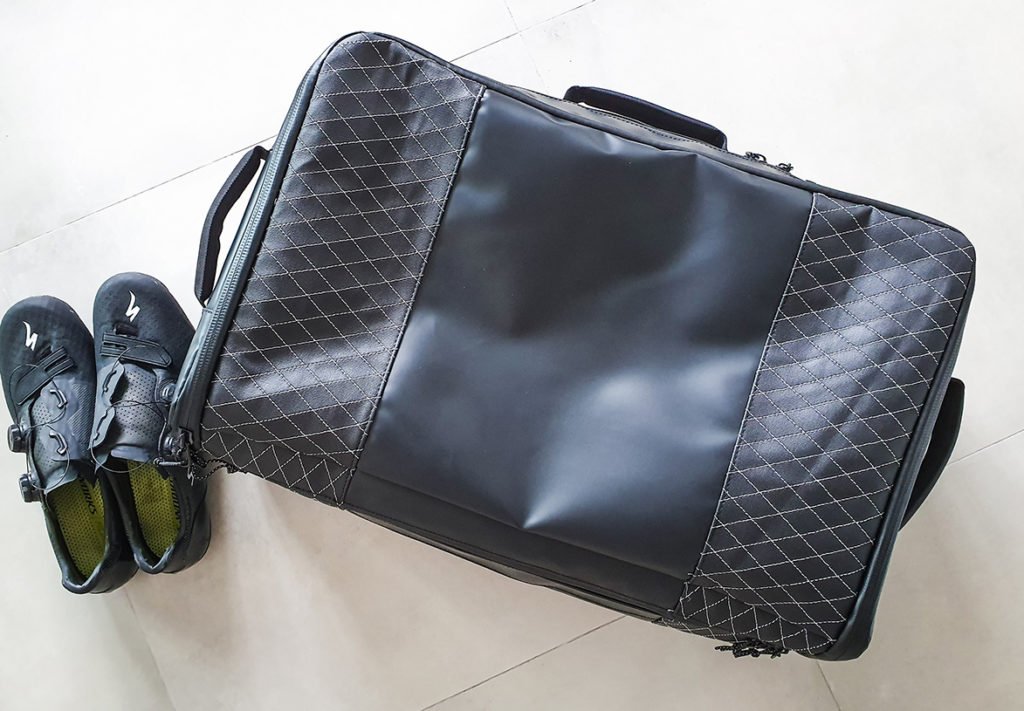 I needed a huge backpack where I could place all my cycling gear in for overseas trips. This would serve as a day bag which would be placed in support vehicles. Normal luggage options were inaccessible, heavy and definitely not backpack-able. My search ended with Silca's Maratona Gear Bag. And I used it for my recent 3 day trip to Malacca. Here is how the Maratona performs.
The Good
Large and spacious. The Maratona is the size of a hand carry luggage. In fact it was specced this way for cyclists to use in on board flights. This means that it is able to carry an incredible amount of gear.  For my Malacca trip, I was able to fit what I needed for 3 days and still had room for me. This included 3 days worth of cycling gear, a day's worth of running gear (including running shoes), normal clothing and footwear, etc. And on top of that, I could pack some of my wife's gear in. Incredible capacity.
Just the right number of compartments. I was deciding between the Maratona and Scott's RC Raceday 60 Backpack. They are similar in size but Scott's option divides the bag into many compartments. Too many for me. Having too many compartments makes it harder to fit odd sized stuff. I wanted the flexibility. The Maratona has 2 separate compartments to put footwear and dirty clothes. These compartments came with water resistant air vents which was thoughtful. It also came with two large mesh compartments. Overall, the Maratona got it just right. I also like how it opens up such that you can access everything at one go.
Great carrying options. Three hand carry handles and backpack straps. The Maratona also allows provides a compartment to hide the backpack straps. This is really thoughtful as it makes the hand carry experience a lot smoother.
Rugged. As with most things Silca, the Maratona is really well built with good materials. This is one bag that you can toss around and it will hold together. Very useful in support vehicles.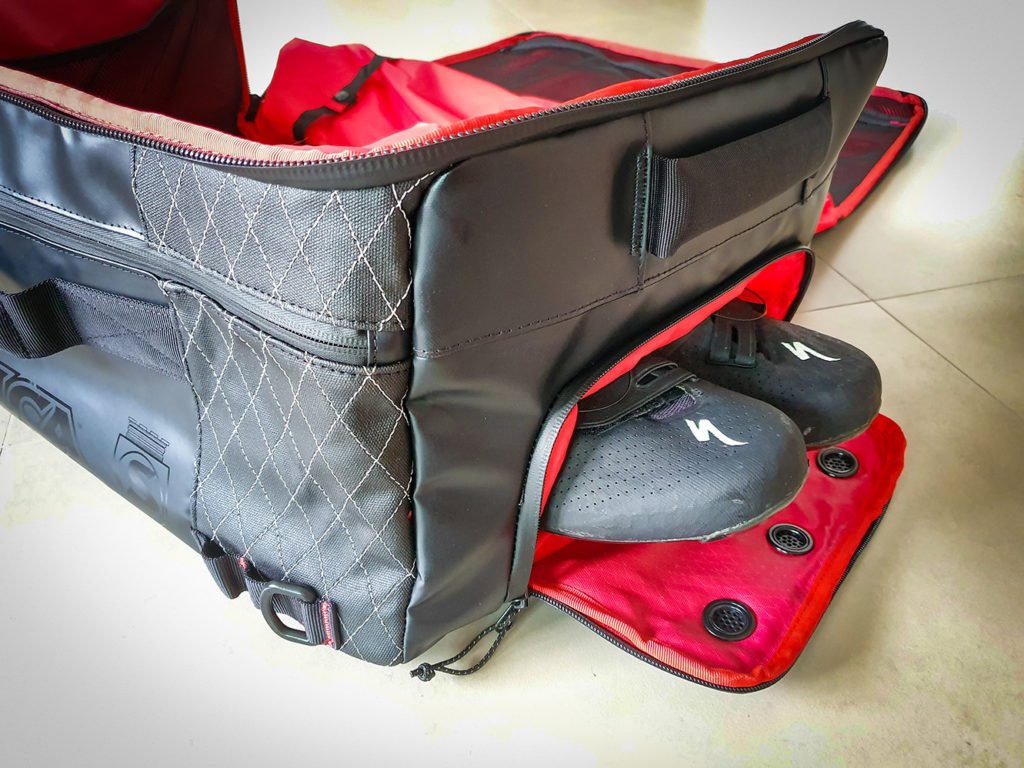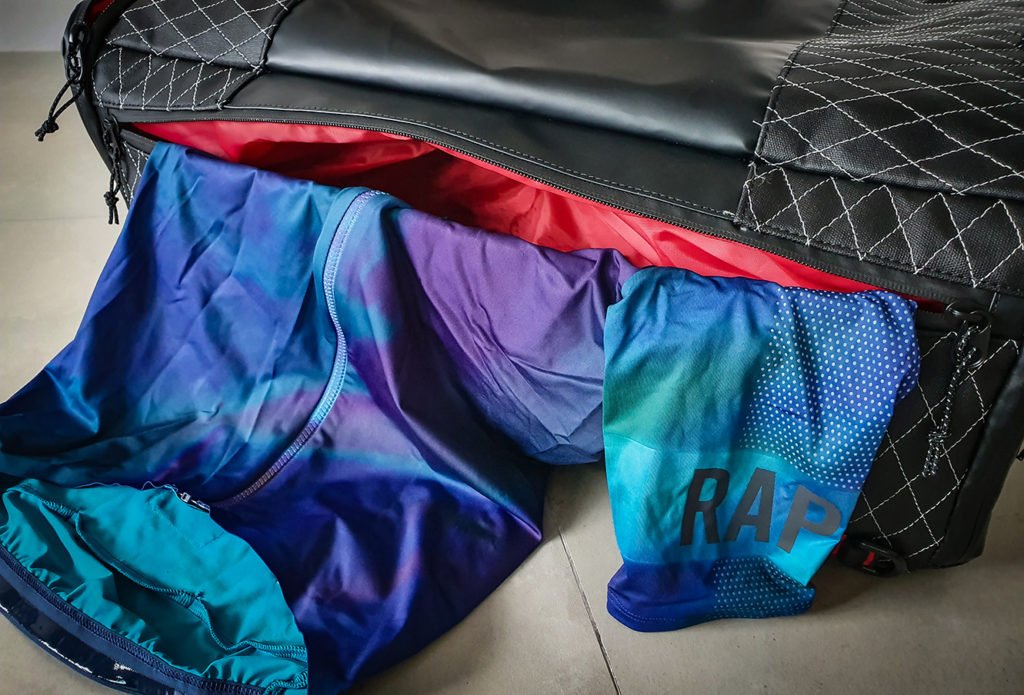 The Bad
Expensive. The Maratona costs US$190. For a bag of this size and quality, the price is reasonable. But that is still a lot of money.
Little back ventilation. The Maratona could have been better if the back of the bag (the part that makes contact with your back when you backpack it) had raised portions to improve airflow. It does not. I have backpacked it while riding over 10km. It was comfortable but I can guess it will get less comfy if you have to backpack it for more than 30km in hot weather.
Overall, I really like how the Maratona has performed so far. It has improved my experience with overseas trips. I bought this from Amazon as it was not available locally.