The final month of 2017 went as planned. I was close to 1,000km behind my mileage target but that was quickly turned around by a frenetic final two weeks. Besides completing the Rapha Festive 500 ride, I had to put in over 300 km prior to it. Fatigue and fitness was a huge worry and my fatigue levels spiked really high in the middle of last week. Thankfully, it all worked out largely helped out by finely spaced rest (coming down to a matter of hours) and also plenty of vitamin C and proper nutrition. With that done and dusted, it is time to look back at 2017 and ahead to 2018.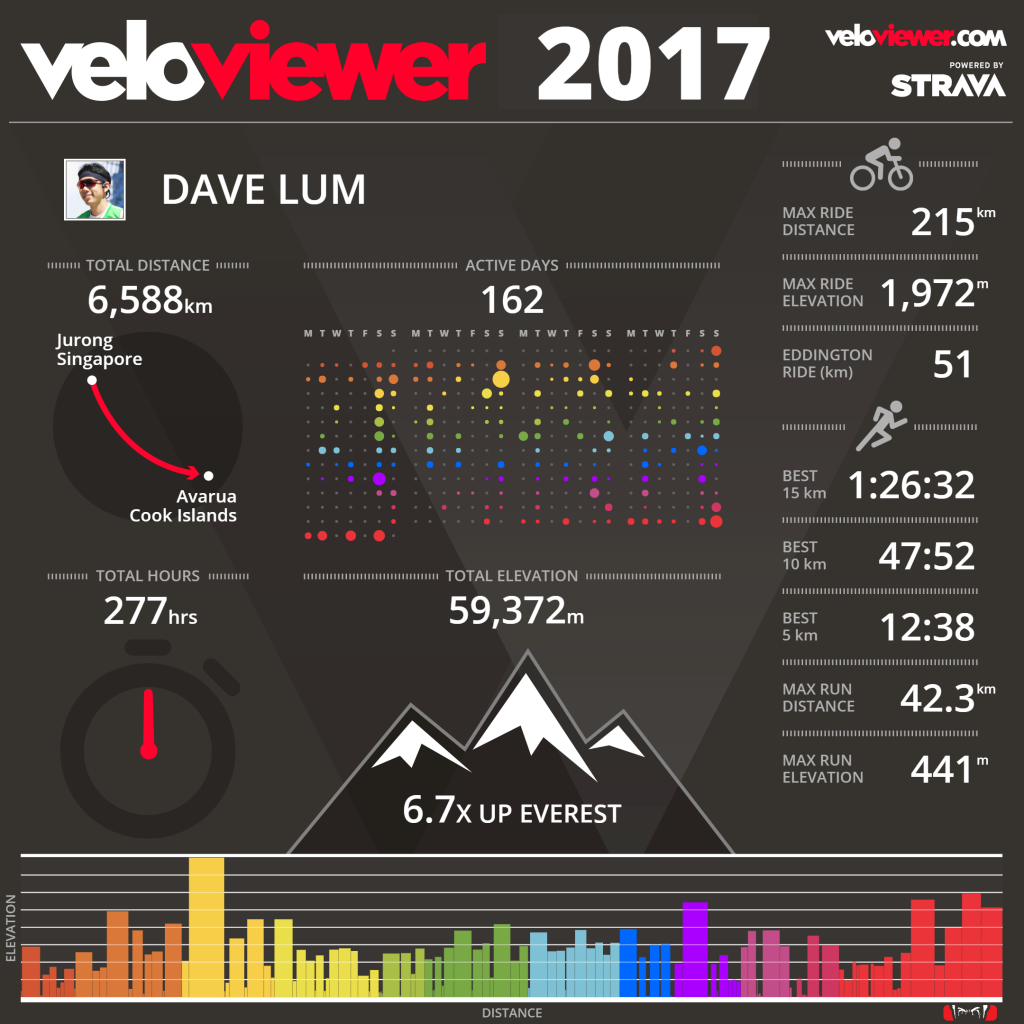 2017
Activities. 2017 has been my best year in terms of performance. I have never cycled and ran as fast and as efficiently than before. I would say my peak fitness for cycling and running came around the Feb/Mar period before I was sidelined by an ITB injury sparked off during my descent of Mount Kinabalu and back to back half and full marathons. My running didn't recover by much throughout the year but my cycling fitness peaked again in July and obviously in December.  I came into 2017 not being confident of maintaining >30kmph and I left 2017 being able to hold 35-37kmph solo relatively comfortably. Running wise, my ITB injury hampered early signs of being able to maintain a sub 5:00min/km pace. Tough luck. I think the hardest part was being consistent throughout the year. I had around 8 overseas trips in 2017 and high work demands which made it difficult to maintain a consistent level of fitness and form.
Gear. 2017 has been an absolute blast gear wise. Leading my best purchases is my Dogma F10 Disk which has been a dream to ride. I'll put up a standalone post once I put in more kms into it. Let's just say I am never going back to rim brakes. Besides that, the Forerunner 935 takes second spot. The 935 was never my first choice watch but the flawed Fenix 5S forced me to switch and I have come to appreciate the reliability of the 935. Not as fancy but similarly functional and absolutely consistent and dependable. Coming in a close third is the Wahoo Elemnt Bolt. It just works and I love how Best Bike Split integration is so perfectly done. Long term reviews for 935 and Bolt will come shortly (they are called long term for a reason =p).
2018
Activities. 2018 will be a very busy year. I am getting married and moving into a new home. My responsibilities at work will also continue to increase and so will my age. This means that I have to train smarter. Lower mileage but higher performance gains. I will try to commit to weekly indoor spinning sessions because such sessions are most effective and long distance rides twice a month. I am going to train more often with my heavy cross bike following a "train heavy" concept. This would enhance my outdoor training sessions. I might also need to find a new cycling group to push my outdoor sessions. It is hard to find a fast group that does not come with bucket loads of ego issues. I hope to break the 40kmph average mark though I am aware that it will be very tough to do so. Running wise, getting rid of my ITB problems is a priority and getting under 5:00 is secondary. ITB strengthening exercises are on the table on top of stretches and foam rolling.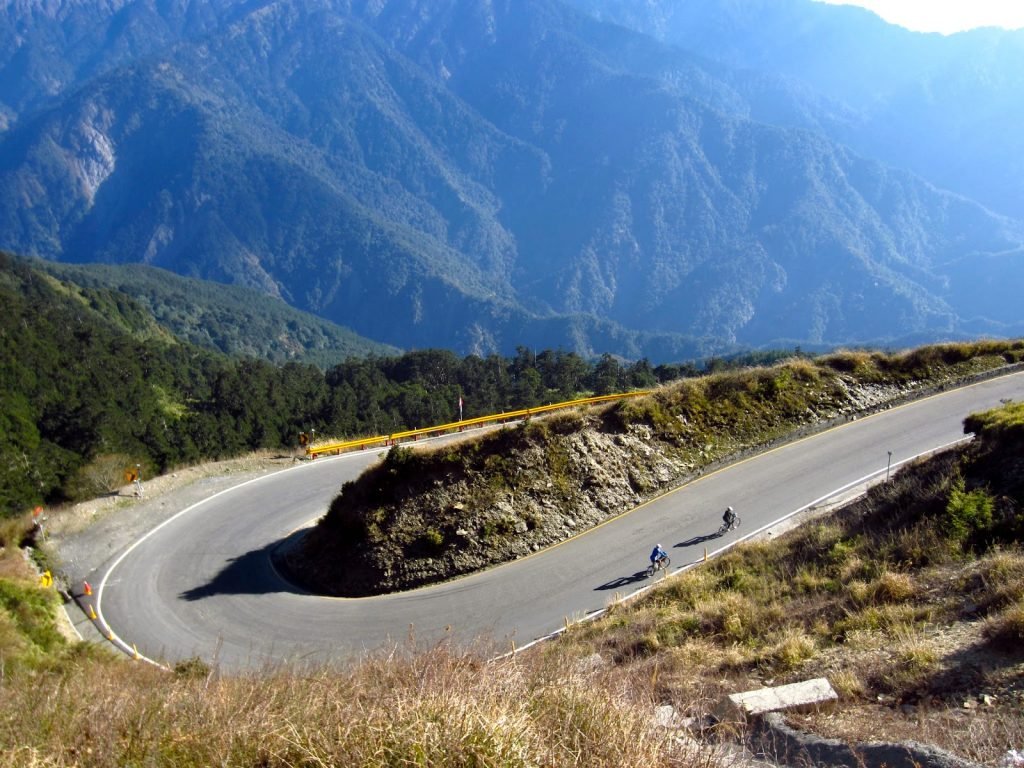 Events. I hope to ride in Taiwan and climb to Wuling Pass. I love climbing and Taiwan will present the most difficult test Asian roads can offer. I am aiming for 50km but I am not sure if I can come close to completing half of that considering it is a completely uphill route and I do poorly at high altitude (non stop vomiting at Mount Kinabalu is a timely reminder) but I'll give it my best. I also hope to do another overseas ride in late 2018. Cycling in New Zealand has certainly wet my appetite for overseas rides. Besides that, NTU Bike Rally and an OCBC ride with the fiancée is on the cards. For running, I am cutting down to just two marathons – Sundown and Standard Chartered and also the 2XU half marathon. Sundown will be a joint run with my fiancée on our wedding day and we might dial it down to a half marathon if things get too crazy on that day.
Gear. I am happy with what I have and the only thing that could be on the horizon is possibly a new pair of cycling shoes and a climbing specific set of tubular wheels. But we will see. A gear fanatic rarely keeps to his word. =p
Happy near year everyone and here is to a successful 2018!