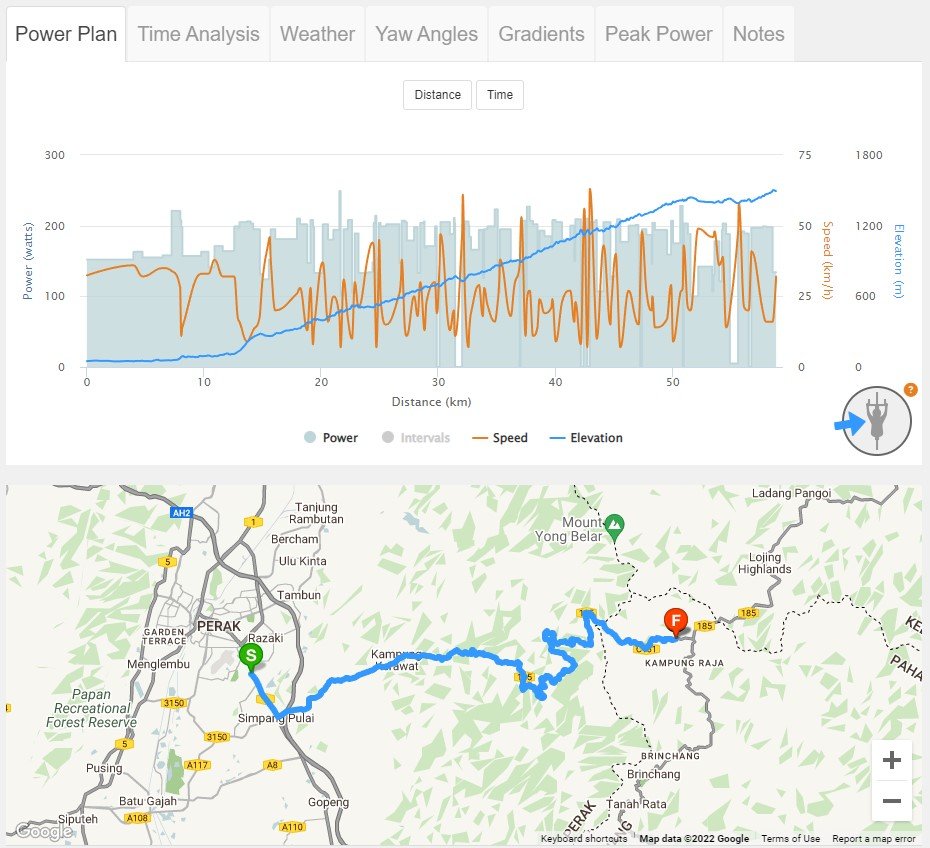 Time flies. Italy feels like a while ago. Family and work has ramped up. I am beginning to lose some of the fitness gained from the relentless week of climbing in the Italian Alps. There was also a bout of stomach flu last week.
Shortly after returning from Italy, a spot opened up for a single day climbing event in Ipoh – Cameron Highlands. Named "DRCC KOM Challenge" after the local Darul Ridzuan Cycling Club, it is a 55km route with an ascent of slightly under 1,500m. It is a doable climb – gentler than say Stelvio (1458m over 19km) or Mortirolo (1121m over 11km) or even the Wuling KOM Challenge (3216m over 86.7km). There does not appear to be any time cut, though I would not like to make my team mates wait for too long at the top. (Edit: There is a time cut, but it is very generous at 5 hours.)
An average gradient of 3% is welcome after the multiple 7-10% averages in Italy. But it is over a longer distance, and in a warmer and more humid location. Tactics will be different. More Wuling-esque and less Italy. I'll try to finish it in three hours. This means an average of 160W. It is a touch higher than the very comfortable 150W in Italy but hopefully over a shorter time duration.
I do not have much time to train due to family and work. I'll be climbing on Zwift and trying to cut down body weight. The latter is really hard to do and remains a longer term challenge. Bike will be the same as the one that went to Italy – my trusty old F10 Disk with Roval's Alpinist.
Update closer to the date!