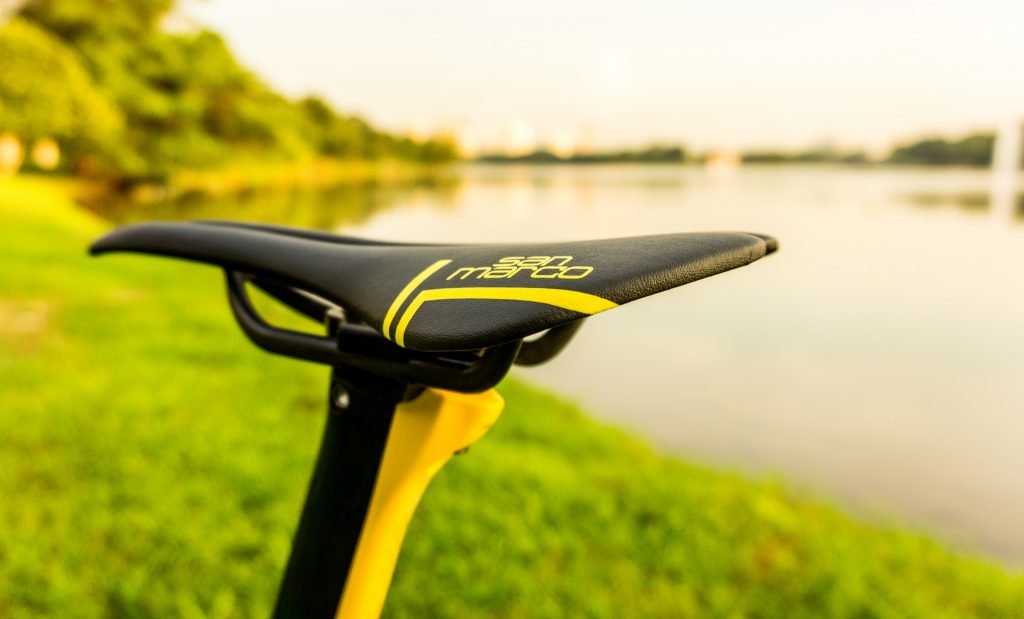 After being perched on the Astute Skycarb VT for over a year and enjoying its good all-round performance, I decided to go for something specific to my riding needs. I wanted a lightweight saddle that allowed me to ride comfortably in an aero position with sufficient comfort. After some searching I settled on the Selle San Marco Aspide Superleggera. Here is how it has performed over the past year.
The Good
Lightweight. The Aspide Superleggera is extremely light for what it does. Each saddle is handcrafted, weighed and marked. It weighs between 102-109g which is very light for a padded saddle. Mine came in at 103.7g. Padding is noticeably limited but sufficient for riding comfort.
Supports versatile positions. The Aspide Superleggera supports a wide range of riding position. Even though it is not an all out aggressive saddle, I had no troubles staying on the drops for extended periods unlike the Skycarb VT. This was down to Aspide Superleggera's wider and longer cut out viz-a-viz the Skycarb VT. It was also comfortable to sit up for hours. Overall, it provided a good balance between comfort and aggression for various types of riding. Nonetheless, it is worth noting that the Aspide Superleggera is not going to give you as aggressive a riding position as a semi TT saddle such as the Specialized Power saddle.
Sturdy and well designed. For a saddle that weighs so little, it is rather surprising that it does not come with a rider weight limit. Other lightweight saddles will warn that they cannot support riders above say 80kg. San Marco clearly trusts that the saddle is sturdy enough for heavier riders. The construction of the saddle is exquisite. It packs just the right amount of carbon and padding into a slim sturdy package with minimal fuss.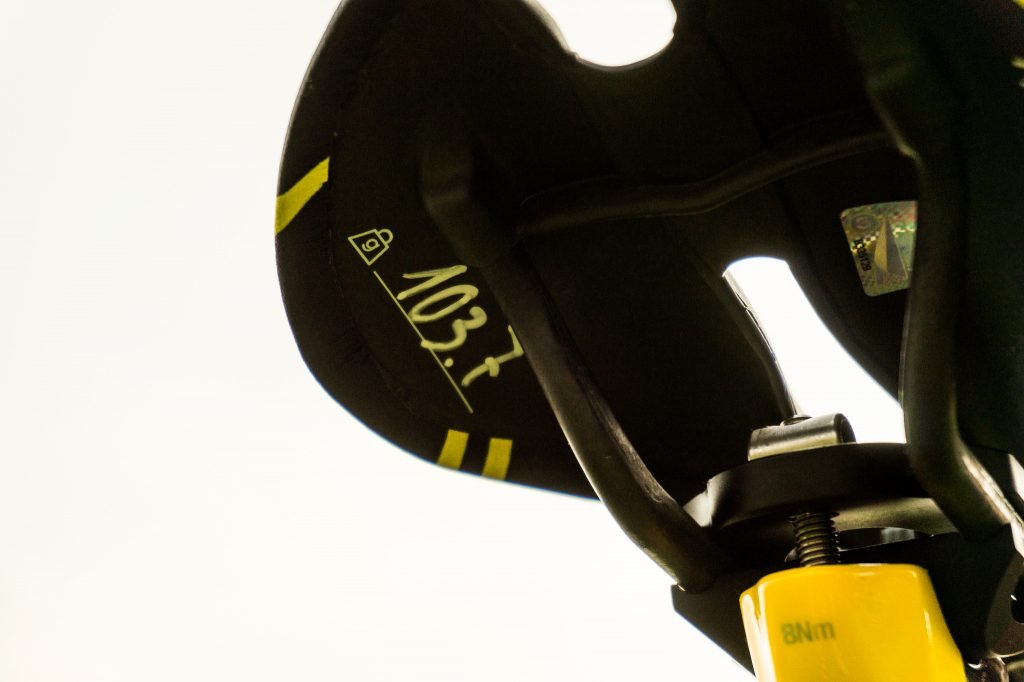 The Bad
Stiff. San Marco was toeing a thin line when creating this saddle. One part of the equation that had to be sacrificed was rail flexibility. The carbon rails do not flex sufficiently to absorb shocks well. Together with minimal padding, riding over rough terrain may result in discomfort. I usually lift myself up momentarily when this happens which negates the issue.
Limited Fit. The Aspide Superleggera will not fit as wide a variety of riders as compared to the more generalist Skycarb VT. You should try it before you buy it. Getting the right reach distance between the nose of the saddle to the handlebars is also crucial for fit especially for this saddle.
Expensive. I paid S$450 (undiscounted) and got mine from Kian Hong Cycle. That is a tremendous price premium just to shave off around 30-40g from the next model in the series.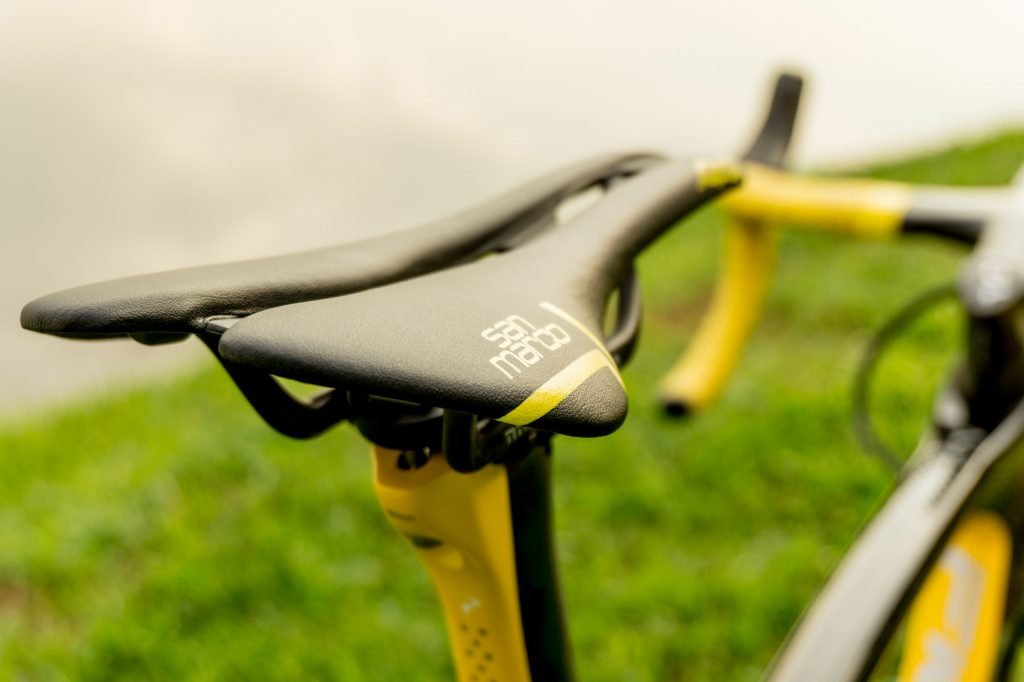 Overall, this is one of the better balanced saddles that I have experienced which can support aggressive riding. I liked it sufficiently to get a second piece. Both my Dogma F8, which is now affixed on my Wahoo Kickr, and my Dogma F10 Disk sports the Aspide Superleggera.