I had no plans to upgrade but the lure of an OLED screen was too great. I love OLED screens and run three of them at home (2x LG C9 65″ TVs and 1x LG CX 48″ TV as a PC monitor). The Epix 2 is my fifth top-end Garmin watch. It started with the Fenix 5S which I had a torrid time with, before better experiences with the Forerunner 935, Fenix 5 Plus and the Fenix 6 Pro Solar.
The Good
Screen. OLED is awesome. Beyond deep blacks and strong colours, it also provides the Epix 2 with a significantly higher resolution display compared to the Fenix 7. Text and graphics are super sharp. (Sorry the photos here don't do it justice. Phone camera had trouble focusing on the screen as opposed to the bezel, and I did not want to whip out a proper camera for this quick blog post.) More importantly, the screen works well in strong sunlight.
Touch. Touch is not ideal for sporting activities but the Epix 2 is more than a sports watch. It is my daily driver. Touch is very intuitive for menu navigation and works really great with the default watch faces (like the one in the photo). You can just touch an element (e.g. steps) and it will bring you to the relevant widget. I turn touch off during activities. Tactile buttons are still better when body is in motion. It is great to have both touch and tactile inputs available, and Garmin always full customisability.
Battery life. I run my Epix 2 without the always-on-display option. It is just a personal preference for me. I do that with all my OLED screens. The battery life is really great. I get 7-8 days between charges and this is with 4-6 hours of outdoor (i.e. multiband GPS and a whole slate of ANT+ and Bluetooth devices) activities, 2-3 hours of indoor activities (i.e. ANT+ devices) and also overnight PulseOX. PulseOX's utility is questionable but I decided to simply run it since the downside is insignificant. I have tested the watch with the always-on-display turned on. Battery life drops to 4-5 days which still outperforms my Fenix 6 Pro Solar. Garmin has optimised the Epix 2's battery well.
Software updates. Credit to Garmin's policy of  updating current devices with new software features. The Epix 2 received updates for HRV, training readiness, etc. This policy is not Epix 2 / Fenix 7 specific, the Fenix 6 series received updates too. It is a really good practice worth highlighting.
Rock solid. Only crash I experienced was a watch restart post activity when music was playing through a connected Bluetooth headset. This has been fixed in a patch. No other issues. Performance is smooth.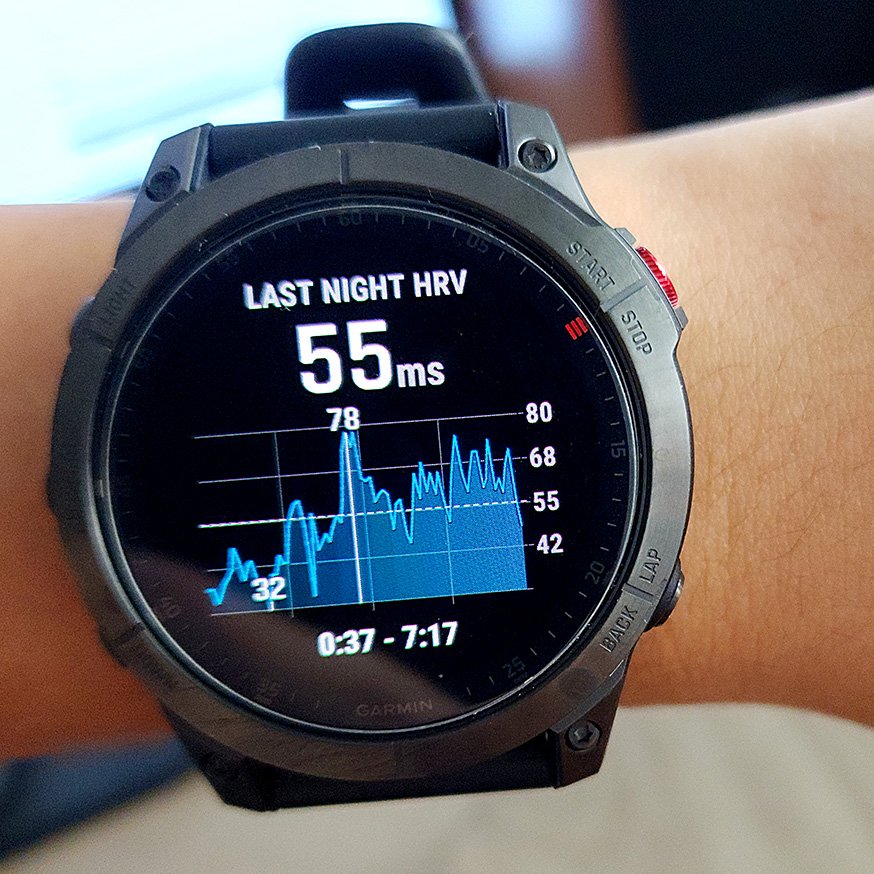 The Bad
No S or X versions. I think the Epix 2 line was experimental to gauge demand. The Epix 2 matches the Fenix 7 but does not have counterparts for the Fenix 7S and 7X. Strong demand for the Epix 2 should hopefully prompt Garmin to develop S and X versions.
No flashlight like 7X. Minor complaint. I like how the Fenix 7X has an integrated flashlight. (Although my wrist is too small for an X watch.)
Wholeheartedly recommend the Epix 2. It's a great watch that does it all and does them all well. I bought it from Advanced Lap Watches.